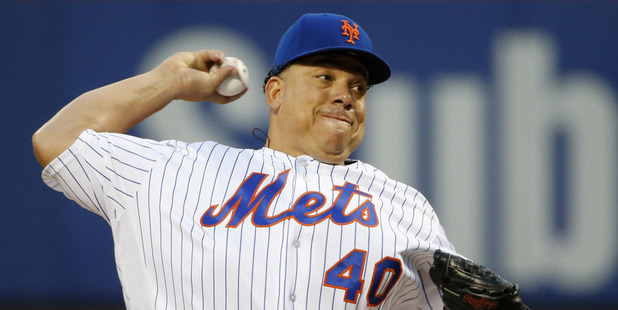 Baseball pitcher Bartolo Colon has reportedly filed a trademark for the term 'Big Sexy'.
The Mets pitcher, listed as 5-foot-11 and 129 kgs (which seems a bit light), is a cult figure in baseball.
ESPN's Darren Rovell has reported that Colon will file for the trademark with the purpose to sell merchandise including the 'Big Sexy' phrase.
Bartolo Colon has filed for the trademark to "BIG SEXY," with intent to use it on shirts, pants & hats.

— Darren Rovell (@darrenrovell) May 18, 2016
Colon recently became the oldest player to hit his first home run in Major League Baseball.
At his 226th at-bat in a 19-year career, he was 17 days short of his 43rd birthday when he smacked a fastball from James Shields of the San Diego Padres over left field.