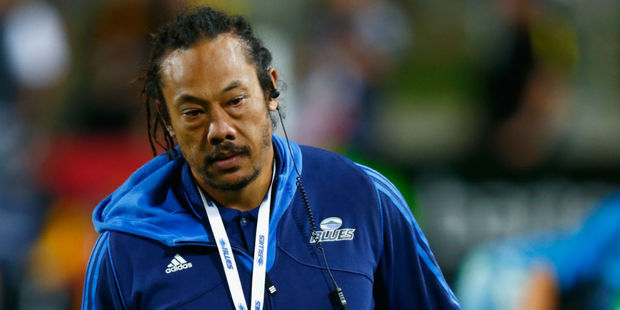 Another controversial TMO decision has come to the fore in Super Rugby.
The Chiefs' opening try against the Blues has been called into question, with halfback Brad Weber appearing to be in touch as he delivered a try-producing pass to prop Mitchell Graham.
The incident was too close to call in real time, with Weber releasing the ball as he was dragged into touch by Blues skipper Jerome Kaino.
As it happened: Chiefs v Blues
However, a screenshot appears to show Weber's foot in touch with the ball still in his hands.
Prominent referee Jonathan Kaplan tweeted the photo, with a critical view of the incident.
And what do we have to say about this .. Considering this is professional sport pic.twitter.com/NISo0C7GdQ

— Jonathan Kaplan (@RefJK) April 8, 2016
Television Match Official Shane McDermott argued that he could not determine whether Weber was definitively in touch, so awarded the try.
Blues fans took a dim view of the decision.
How can everyone but the TMO see that? #CHIvBLU #superbangbang

— Ba-ad Luck (@black_hutt) April 8, 2016
The only person who didn't see his foot on the line is the TMO #CHIvBLU #superbangbang

— Tevita Levao (@tavonetwo) April 8, 2016
I've got one word for that TMO decision: Stupid! ??#CHIvBLU #SuperBangBang #BleedBlue

— Julia Perez (@Gleeky_Geek66) April 8, 2016
The decision gave the Chiefs a 5-0 lead and they went on to win the match 29-23.