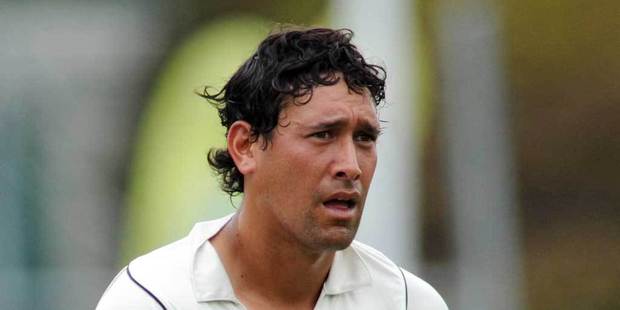 Daryl Tuffey claims the Met Police have not talked to him as part of their investigation into match-fixing.
The Herald talked to Tuffey in Sydney last week, where he said he had no idea what is going on with the inquiry, neither he nor his lawyer had any idea about the timing of possible charges and, most revealingly, he had not been interviewed by investigators.
It is understood London's Metropolitan Police and the Crown Prosecution Service will make a decision as to whether Tuffey's New Zealand and Chandigarh Lions teammate Cairns will be charged with perjury relating to a libel case he won against former Indian Premier League boss Lalit Modi in 2012.
Modi's legal team is preparing the ground for a potential civil case based along similar lines.
Tuffey, one of three New Zealanders being investigated by the International Cricket Council's anti-corruption unit for match-fixing, has denied any involvement and has been almost out of sight, out of mind in Sydney.
The same cannot be said for Vincent and Cairns.
Vincent has admitted to cheating while playing for teams in India, England and South Africa and has received 11 life bans from the England and Wales Cricket Board.
Cairns has denied any wrongdoing and yesterday his legal team went further, insisting that Vincent should face criminal charges.
"I can confirm that on 2 July 2014 I referred Mr Vincent's serious criminal activities to the Metropolitan Police Service with a view to his prosecution," Rhory Robertson, partner at Collyer Bristow, solicitors acting for Cairns in England, told the UK's Daily Telegraph.
"Our legal system has as its core the principle that all people are treated equally before the law. No one, including the MPS [Metropolitan Police Service] and the CPS [Crown Prosecution Service], can be unreasonably selective as to when and against whom they apply the law. Lou Vincent's admitted offences are serious and have so far gone unsanctioned. This failure to prosecute is unacceptable."
Mr Robertson cited recent cases against Pakistan's Salaman Butt, Mohammad Amir and Mohammad Asif, along with county cricketer Mervyn Westfield, as reasons why Vincent should face criminal sanctions.
"It is said that Lou Vincent has estimated his earnings from cheating at around £150,000. He has admitted to match fixing for a period spanning six years. In 2011 international cricketers Butt, Amir and Asif were convicted of conspiring to fix matches as was Mervyn Westfield in 2012.
"All received prison sentences. Their financial 'rewards' for fixing were substantially less than the amounts received by Mr Vincent."
Vincent did not want to comment on the push for criminal charges.
Tuffey, meanwhile, said he will continue to play for Sydney's Bankstown club.
"Yes, I'm rolling my arm over."