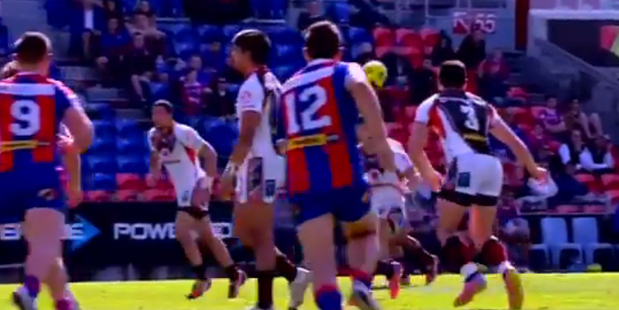 Warriors Under 20s back-rower James Bell has been handed a three-match suspension after the NRL judiciary found him guilty of a spitting charge.
The verdict rules Bell out from the remainder of the Junior Warriors' regular season campaign.
"While we were given a good hearing we're disappointed with the outcome," said Warriors general manager of football Dean Bell.
"James has been a model NYC player for us and he'll learn from this. We just hope the Junior Warriors make the finals now so he has a chance to play again this season."
Bell was referred directly to the judiciary after the NRL's match review committee charged him with a contrary conduct offence in the Junior Warriors' NYC clash against Newcastle at Hunter Stadium on Sunday.
It was alleged Bell spat at Knights lock Joseph Boyce.
Representing Bell at Wednesday night's hearing in Sydney was barrister Bill Neild while the player appeared via a video conference hook-up in Auckland.
Bell, who has played 15 times in his debut NYC season, will be available to play again this season if the Junior Warriors - currently sitting eighth on the table - qualify for the finals.