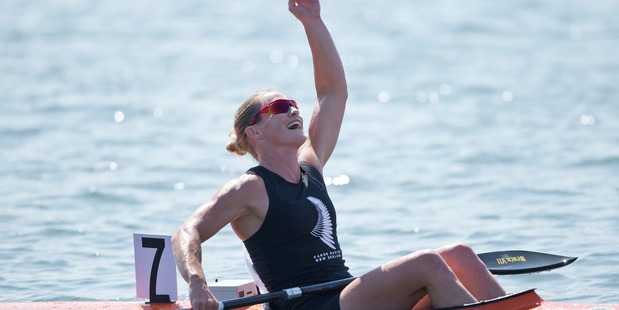 Teneale Hatton and Lisa Carrington both claimed world titles at the ICF Canoe Sprint World Championships in Russia on Sunday.
Hatton has been the busiest competitor in the New Zealand team this week and she celebrated that with a world-record performance in the K1 1000m.
Hatton claimed gold in 3:49.423. After sitting third with 200m left she produced one final surge and won in record time by only 0.05s from Tamara Csipes of Hungary.
"I am so stoked with the win and the time is an added bonus," Hatton said.
The Aucklander was unable to defend her K1 5000m world title as she finished sixth but it capped a gruelling weekend for her because she was also part of the women's K4 500m crew with Caitlin Ryan, Aimee Fisher and Jaimee Lovett.
Carrington also had a busy schedule racing the K1 200m and 500m finals on Sunday.
The Olympic champion added her third world title in the 200m in an impressive performance, beating Poland's Marta Walczykiewicz by almost a boat length.
Less than two hours earlier Carrington finished second in the 500m final, improving from her bronze last year. She was less than a second behind Olympic champion Danuta Kozak of Hungary. The Kiwi men's K4 1000m crew finished seventh in the B final.