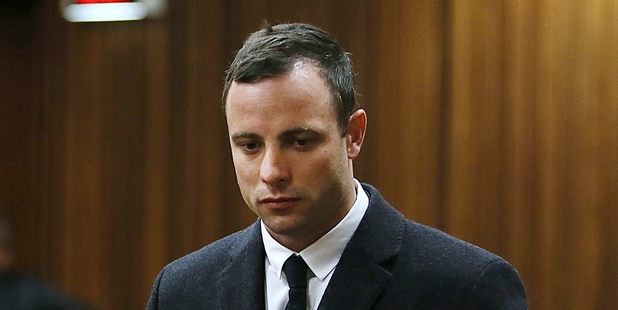 There is an elephant in the room in Glasgow. While para-athletes revel under the ever-increasing profile of disability sport, should we mention the legacy of Oscar Pistorius?
The South African's world has imploded over the past 18 months. He was once the glue that bonded folk together on these occasions. He is now waiting to discover the extent of punishment for killing his girlfriend.
His troubled mind has been exposed and his existence has been air-brushed from the landscape of sport.
Pistorius would no doubt have competed at these Games had the dark events on the night of February 14, 2013, not taken place. They would have been his first major competition since London 2012.
So what of his legacy? Should we recognise the work he did to put para-athletes on a level footing with able-bodied colleagues? The answer is no.
Pistorius' records stand but, while they were once figures of hope, now they are now nothing but numbers.
If Pistorius had not taken up the role as torch-bearer for disability sport, then someone else would have filled his shoes. His charming smile and exceptional talent just made him the ideal candidate at the time. Some still cling on to the Blade Runner image that represented hope and courage, but it was little more than a giant PR stunt that captured the heart of the world.
Even if Pistorius is not found guilty of murder, his trial has unearthed a dark side that was hidden from the public eye. His teammates and coaches have spoken out about his shortfalls - drinking, tantrums and a single-minded obsession to be the best that spiralled out of control.
Para-sport has new heroes now. Pistorius was a fine athlete, but the rest was a myth.