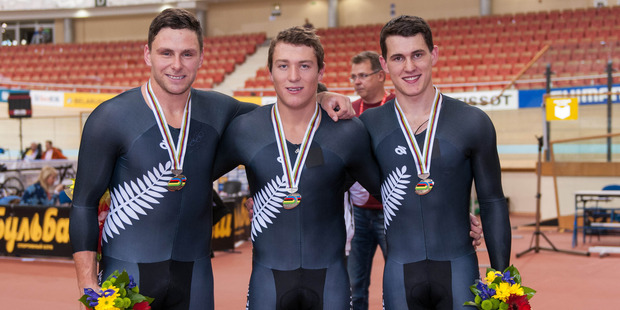 The Glasgow Commonwealth Games are officially open and the action begins tonight. Here's a rundown of which New Zealanders are in action on the opening day.
All eyes are on the velodrome and the swimming pool on day one where New Zealand's best medal chances lie.
The first New Zealanders in action are the men's lawn bowls triples who face Guernsey. The mixed badminton also come up against the small British island situated off the coast of Normandy.
The men's Black Sticks open their campaign against Canada while there is also New Zealanders in action in judo, table tennis, weightlifting and squash.
Medal chances
Ethan Mitchell, Sam Webster, Eddie Dawkins - Men's team sprint
Mitchell, Webster and Dawkins are favoured to win New Zealand's first gold in Glasgow after claiming the team sprint world championship title earlier in the year. The trio will be keen to go one better after a silver in Delhi four years ago. Finals: 5.03am - 5.15am.
Sprint trio gunning for gold
Dylan Kennett, Pieter Bulling, Marc Ryan, Shane Archbold - Men 4000m Team Pursuit
The foursome picked up bronze at the worlds a second behind gold medalists Australia - meaning a silver could be on the cards. Finals: 4.36am - 4.51am.
Watch - Glasgow: Most prepared cycling team ever'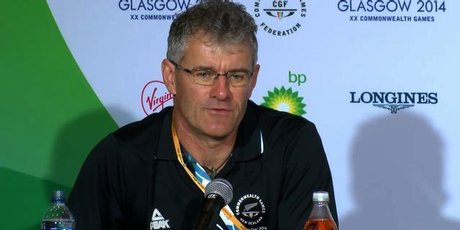 Andrea Hewitt - Women's triathlon
A bronze medalist eight years ago when triathlon was last held at a Commonwealth Games, Hewitt is New Zealand's best hope in out of the six competing in the men's and women's events overnight. Sixth at the Olympics on London 2012, Hewitt has struggled for form of late but says the Glasgow course suits her. Start time: 10pm.
Harder hill course gives Hewitt hope for spot on podium
Watch - Glasgow: NZ Triathletes in peak form'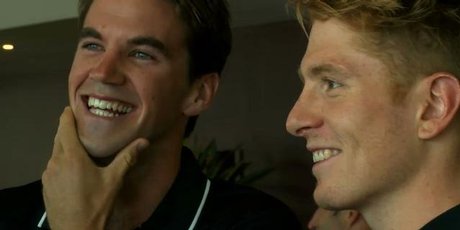 Glenn Snyders 200m breaststroke
Snyders' best event is the 100m on Saturday but he is still an Olympic semifinalist in the longer distance and the New Zealand national record holder. Don't rule him out getting on the podium on the opening day. Also in the pool, look for Lauren Boyle (200m) and Matt Stanley (400m free) in their respective finals. Final: 8.01am - 8.05am.
Snyders thrives in the sun
Watch - Glasgow: NZ swimmers confident'