With a vigorous wave of the New Zealand flag, Valerie Adams kicked off the Kiwi presence at the 20th Commonwealth Games this morning (NZT).
The Glasgow Games opened in distinctly-Scottish style on a perfect night at Parkhead, with Adams leading out the New Zealand team in front of a packed house at Celtic Park.
Rockin' Rod Stewart and the Queen had already made appearances by the time 210 Kiwi athletes, coaches and officials marched into the arena, the 14th country to enter after the order was determined by region.
More from Glasgow
Sprint trio gunning for gold
Harder triathlon course gives hope for spot on podium
Commonwealth Games: Kiwis in action - Day 1
A number of sports - the early-starting triathlon, track cycling and swimming among them - were missing from their ranks but that didn't dampen the enthusiasm of the rest of the New Zealand team, who waved, snapped selfies and found a few silver fern flags in the crowd.
Having marched around the outside of the playing arena, the Kiwis soon found their seats - a first for a Commonwealth Games opening ceremony - while some athletes were allowed to make hasty exits and continue preparations for their events.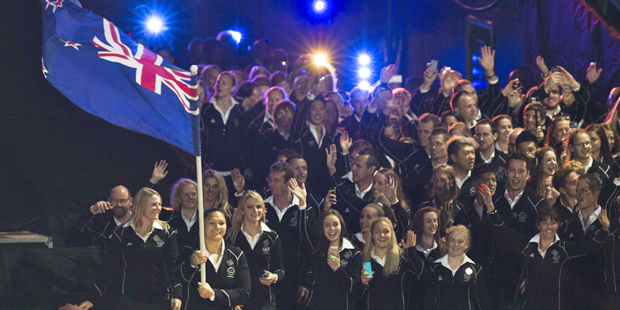 Valerie Adams, the New Zealand Flag bearer, leads the New Zealand Commonwealth Games Team into Celtic Football Park. Photo / Greg Bowker
Among them was Adams, whose flag-bearing duties extended only to the entrance, wary of taxing her body ahead of the shot put competition in which she will attempt to win a 54th consecutive event.
The athlete whom chef de mission Rob Waddell called "arguably New Zealand's greatest" wore a taonga gifted to her yesterday by the team, carved to symbolise speed, dexterity and commitment.
Scotland's commitment to Great Britain may be the subject of a landmark referendum in six weeks' time, but the crowd at Celtic Park treated Her Majesty and the Duke of Edinburgh to a rousing rendition of God Save The Queen as they watched on from the Royal Box.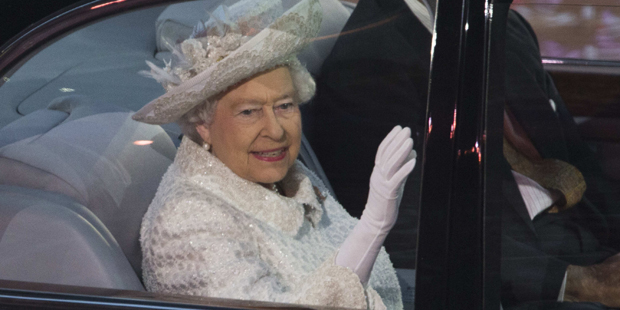 The Queen arrives at the opening of Commonwealth Games. Photo / Greg Bowker
While the Queen was another to exit stage left shortly after her moment of spotlight, that wasn't the final time Royals featured at the ceremony. Lorde's No 1 hit played, rather amusingly, while the Australian team were led out by Anna Meares, before the DJ wisely switched to Men at Work's Down Under.
It was one momentary hiccup in an otherwise tightly-choreographed ceremony, celebrating the best Scotland has to offer - bagpipes, ship-building and Susan Boyle. The night was capped when Scottish judoka Euan Burton led out the home team to a standing ovation, after which cycling great Sir Chris Hoy presented the baton for the Queen to officially open the event.
Let the Games begin, Glasgow.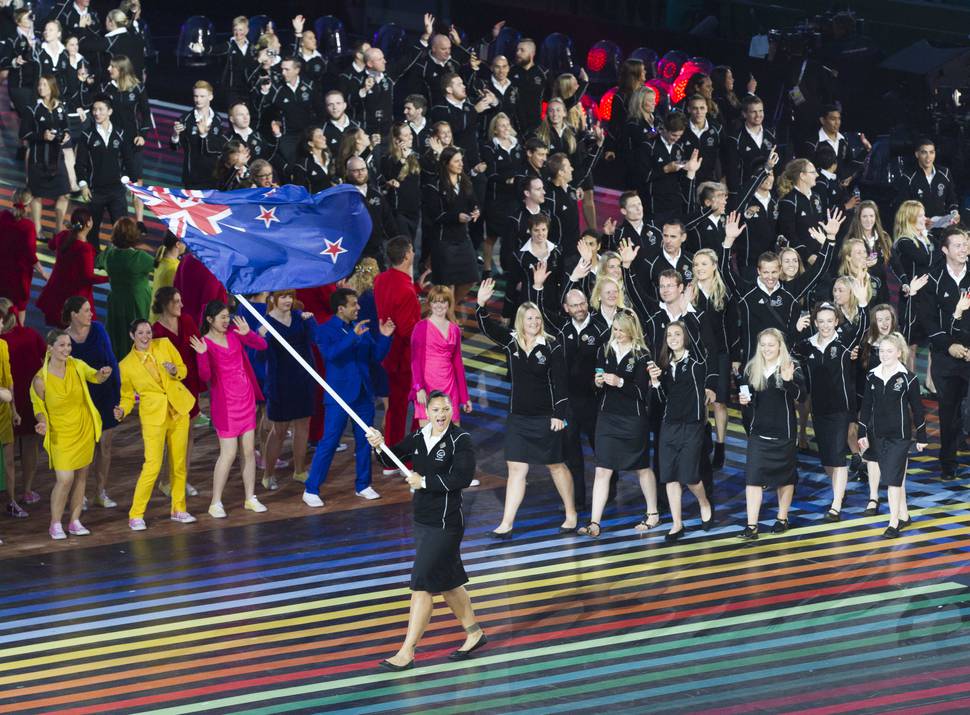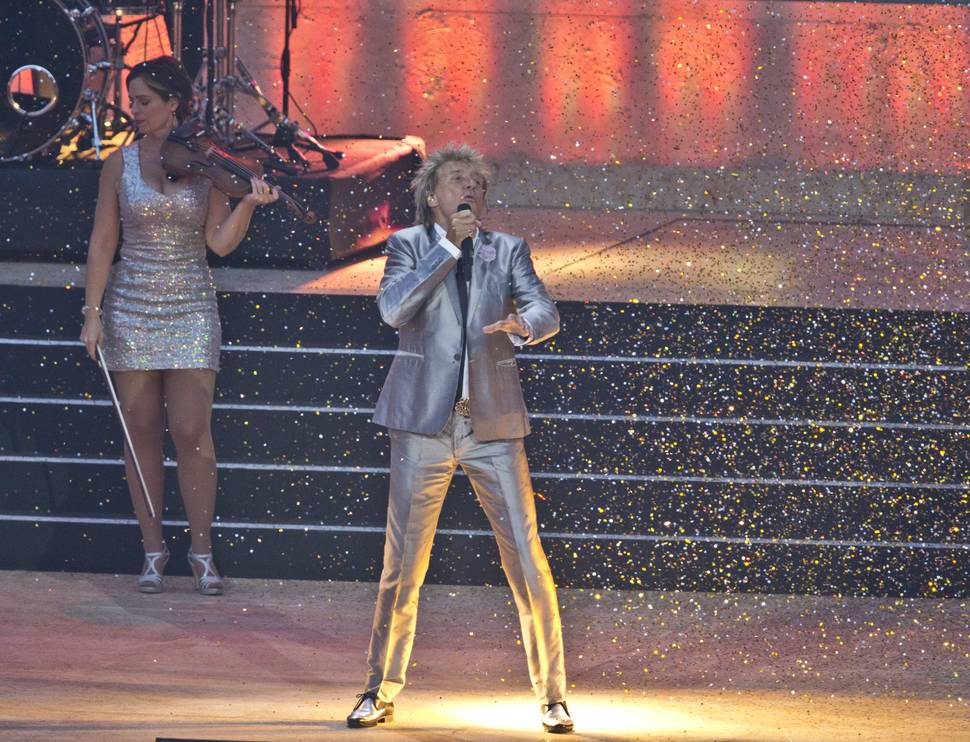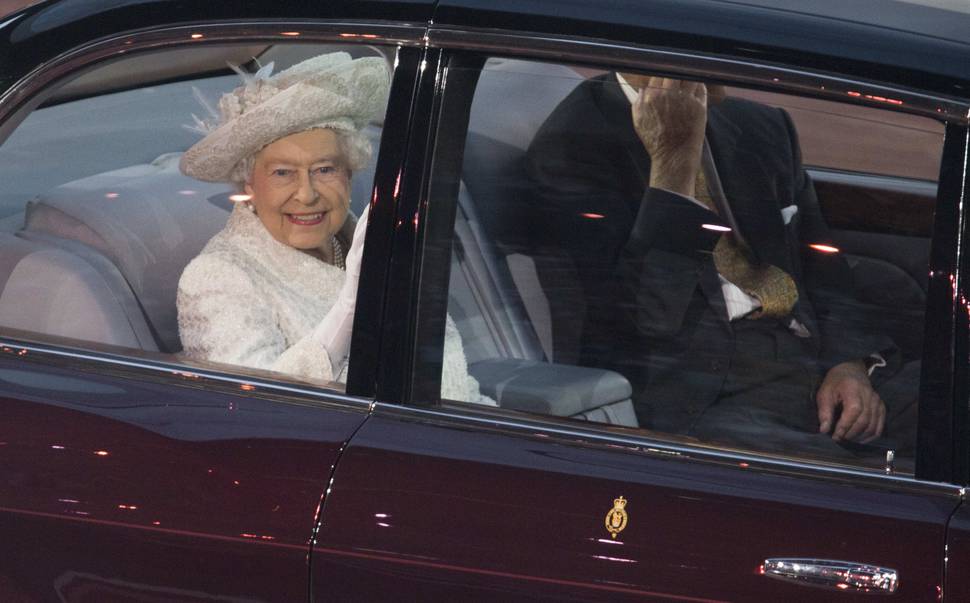 - Kris Shannon in Glasgow