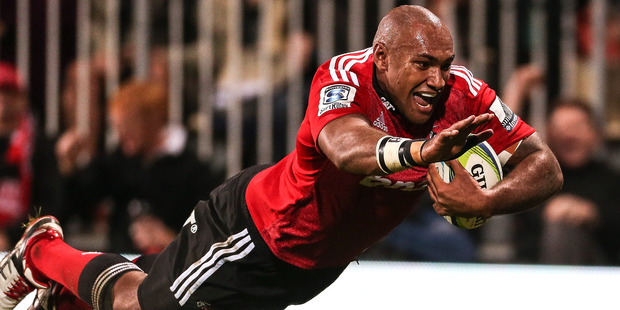 The Sharks swept the Highlanders before them in their qualifier by virtue of their powerful scrum but it is an area that the Crusaders, who possess their own heavy artillery, are likely to target in their semifinal.
Jake White's men will know they will be in for a tougher night up front in Christchurch on Saturday than they experienced in Durban last weekend. The Highlanders' pack retreated time and again at Kings Park - a repeat of their faults of a week earlier at AMI Stadium. In the end it is what cost them a place in the semifinals.
The Sharks will be aware of the power that Wyatt Crockett, Owen Franks, Sam Whitelock and Dominic Bird can provide within the framework of a technically excellent set piece, but will still probably back themselves to come out on top. At this stage of the season, and having arrived in a bitterly cold Christchurch at 1am on Tuesday, they only have time for their Plan A.
Much has been said about the power and skill of their hooker, Bismarck du Plessis, but the Crusaders may still believe they can exploit an advantage in the front row.
His brother, Jannie, has a habit of illegally turning in on his loosehead rival, which in this case will be All Black Crockett, a difficult man to scrum against at the best of times. With the "Beast" Tendai Mtawarira unavailable with a neck injury, there will be pressure on the elder du Plessis, a veteran Springbok, to lead the way for the Sharks with a stable platform.
It is a challenge that the genial Crockett will relish, the playoff a repeat of the 2011 qualifier in Nelson which the Crusaders won 36-8 when the 31-year-old marked du Plessis and then sat beside him on the flight to South Africa - the Crusaders heading to Cape Town for their semifinal, which they won, the Sharks heading home with their season over.
Crockett is a player of rare skill for the Crusaders. Very tall for a prop - at 1.93m he is the same height as No 8 Kieran Read - he has ball skills, a high work rate and, perhaps most remarkably, vision. It was his quick thinking in the match against the Reds at Suncorp Stadium in May, when he scored from a quick penalty tap near the line, which opened the floodgates in a 57-29 victory.
Du Plessis, also 31, plays a tighter role for the Sharks - he had what would have been his first Super Rugby try in more than 100 matches ruled out for a double movement against the Highlanders.
After several nights of sub-zero temperatures in Christchurch, the weather is expected to warm slightly in time for the match with an expected overnight high of zero. Those conditions, the sudden death nature of the contest, and the strengths of the two teams, suggest it will be an arm wrestle.