Former resident Sarah Chalmers offers an insider's lowdown on this year's Commonwealth Games host.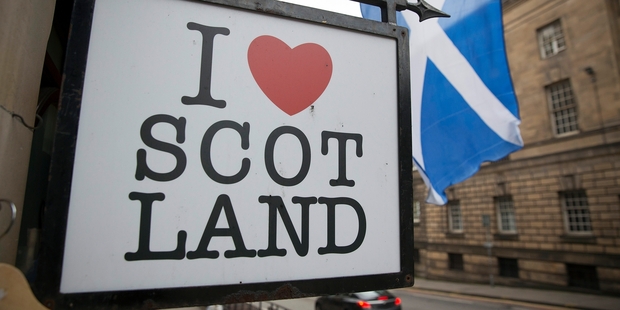 When the curtain rises on the Commonwealth Games tomorrow, host city Glasgow will be under the spotlight. Once derided as the murder capital of western Europe, Scotland's largest city has undergone huge regeneration.
A is for Architecture
The recent fire at Glasgow School of Art reminded the world of the sublime linear designs of Charles Rennie Mackintosh. The Willow Tea Rooms and the Mackintosh Church remain examples of the work of one of the city's most famous sons.
B is for Bargain
Rodney and Del Boy wouldn't stand a chance at the Barras, a mighty East End gem of a market selling everything from car parts to baby buggies and fur coats. The atmosphere alone is priceless.
C is for Chewing the Fat
Nobody talks as much - or as quickly - as Glaswegians. Take a trip on the Clockwork Orange, arguably the friendliest underground system in the world, and hark at the strange phenomenon that is conversing with thy neighbour.
D is for Drookit
Or "soaked to the skin", which is what you may be if you forget to pack a brolly. The city averages 76mm of rainfall in July, and is so famous for its inclement weather that local band Deacon Blue called their first album Raintown in homage.
E is for Edinburgh
The capital of Scotland. It's only a 50-minute hop by train - just don't tell the locals you've been. The rivalry between the two cities is intense.
F is for Fitba
Or football. Glasgow/Edinburgh rivalry is surpassed only by the Old Firm, the sectarian derby of Celtic and Rangers, the city's top football teams (with apologies to Partick Thistle).
G is for Green
Glasgow is Gaelic for "dear green place", thanks to its abundance of parks - try Glasgow Green, Kelvingrove or the Botanic Gardens.
H is for Horseshoe Bar
The city's biggest watering hole and just staggering distance from the last train home at Central Station. An ideal place to "tak a drink" - mine's a whisky and Irn Bru.
I is for Independence
A subject best avoided. Glaswegians have been debating the subject for more than 300 years.
J is for Jokes
Wegies like a laugh. But style yourself on The Big Yin - Billy Connolly - not Frankie Boyle if the aim is not to offend.
K is for The Krankies
The husband-and-wife comedy double act of Ian and "Wee Jimmy".
L is for Lassies
A local term for ladies. "Glesga wummin" are a breed apart, noted for their feistiness and not to be messed with.
M is for Mars Bar
It has become something of an urban myth, but some places still deep fry them. Rumour has it there's a chippy on West Nile St that can satisfy the urge.
N is for Nightlife
Glasgow's geographical position means it is still light until 10.30pm. The Sub Club, a sweaty, cavernous nightspot below ground level, has been a Glasgow institution for 25 years.
O is for Opening Ceremony
Rod Stewart and Subo are on the bill in the Celtic Park performance.
P is for "Peely-wally"
The skin hue of choice for the Glaswegian, or "pale and sickly". If you want to blend in, stock up on pies and sit in a bath of cold milk for that just-seen-daylight look.
Q is for Queue
Normal British customs apply. Get in line or pucker up for a Glasgow Kiss (head-butt).
R is for Red Faces
... which is what the poor Scottish athletes will be offsetting their peely-wally pins with when they parade at the opening ceremony in their flowery blouses and tartan shawl ensemble.
S is for Supper
A Glaswegian term meaning "served with chips", not an early-evening meal.
T is for "Taps Aff"
Or: "Time to remove your upper-body garments."
U is for Ubiquitous Chip
... or "The Chip", as the locals call it. A fixture on the city's culinary scene since 1971, and actually an upmarket West End eatery.
V is for Vernacular
In Glasgow, the tiniest smattering of local lingo will go a long way. Otherwise you may find yourself scunnered (disgusted) when a nippy sweetie (irritable, sharp-tongued person) asks if it is always dreich (dull, overcast and drizzly) where you come from.
W is for Wardrobe
Pack a cagoule and a brolly, some black opaque tights and typical spring or autumn outfits. The average July and August temperature is 19C.
X is for eXit
Take the High Road to Loch Lomond and the Trossachs for breathtaking scenery, just 45 minutesaway.
Y is for Yummy
The national dish of haggis may not be for the squeamish, but it is tasty. And once you've eaten a white-pudding supper (oatmeal-based savoury pudding), you'll never want to bother with fish again.
Z is for Zero
The chance you have of passing yourself off as Wegie if you are from anywhere south of Kilmarnock.