NZ Commonwealth Games team psychologist Gary Hermansson says success can be all in the mind.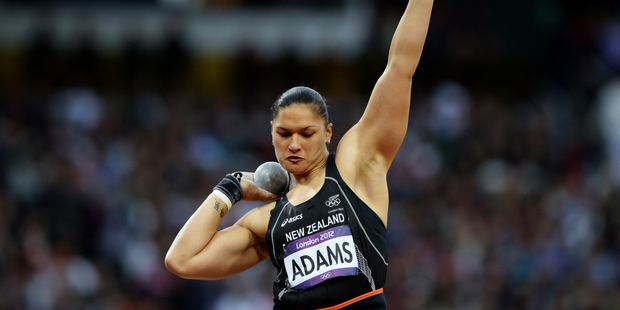 It won't be the shoulders of our Commonwealth Games athletes but their minds that struggle to carry the weight of a nation's expectations in Glasgow. And just how successful they are at freeing their minds is likely to have a significant bearing on our medal count, says the man who has helped many Kiwi athletes clear mental hurdles.
"Once you lose your focus and you shift your attention on to the expectations and outcomes you are in trouble," says Gary Hermansson, the team's sports psychologist.
Hermansson has massaged the minds of our Olympic and Commonwealth athletes at eight consecutive games, dating back to the 1998 Kuala Lumpur Commonwealth Games.
At 73, he's likely to make Glasgow his last hurrah. High Performance Sport New Zealand is in the process of appointing a psychology manager, a role that will involve overseeing a team of sports psychologists and mental skills coaches, and possibly assume some of Hermansson's hands-on responsibilities.
The move is a clear signal that mental performance is now seen as having the potential to make the difference in elite sports.
"When you get to Olympic Games or Commonwealth Games the margins of physical performance and skill are right down," Hermansson said. "People start looking for the edge and the options are either you cheat and take drugs or look to the cutting edge of the psychology element. At those pinnacle events it is very often who turns up on the day mentally [who wins] anyway."
The field is evolving as it grows, with technology playing an increasing role.
"We are getting increasingly sophisticated about what we know about what happens between the mind and the body under pressure and we are finding ways of making a difference," Hermansson said. "Over the next decade or so the psychology field is going to evolve most expansively.
"In many ways you could say that what we are doing now is still at the evolving end of where things are, trying to translate research into practical performance."
Techniques such as using MRI scans to monitor brain function as certain tasks are performed might become commonplace, he said.
In Glasgow, however, he will rely on classic psychological techniques, using a two-way - mind-to-body and body-to-mind - strategy to help athletes.
In practical terms, mind-to-body might involve having an athlete pen two lists: one of thoughts that will help them perform (confidence and control, being calm and relaxed) and another of "garbage thinking" that could be counter-productive (expectations, distractions, negativity, uncertainty). The athlete would then take the positive list with them and turf the negative list in the bin.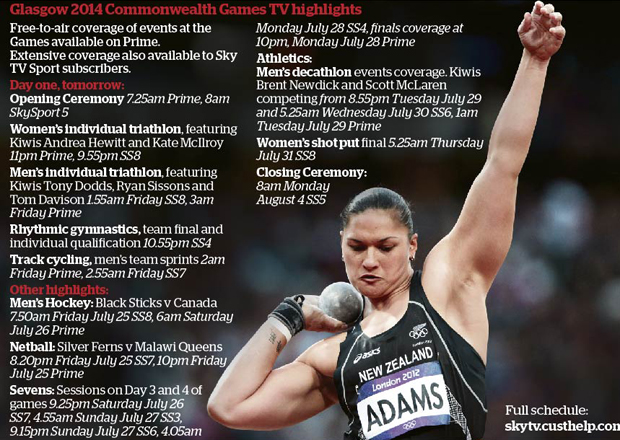 Body-to-mind involves controlling things like breathing, posture and even facial expressions, helping muscles relax and dissipate anxiety.
If it all sounds a little kooky, Hermansson's methods have been endorsed by the likes of rower Rob Waddell, cricketer Ross Taylor and even NBA basketballer Kobe Bryant.
The idea that Kiwis have somehow lost their ingrained national toughness doesn't wash with Hermansson.
"People go 'Colin Meads didn't need a psychologist' and that is true to a point. But it's a bit naive to be saying we didn't need those things then so why do we need them now. I think Rob Waddell uses the phrase 'one per cent of input can make 100 per cent of difference'. You are looking for the things that might make a difference and this is just one of the dimensions.
"A lot of the work I do is in those terrible moments when there has been a disaster or athletes are really quite demoralised and struggling. Of course there are moments where you sit there and go 'I had a piece of that [success]', which was great. But there are also times when you have to walk in and see an athlete and help them cope with the despair of not having met the expectations that they set."