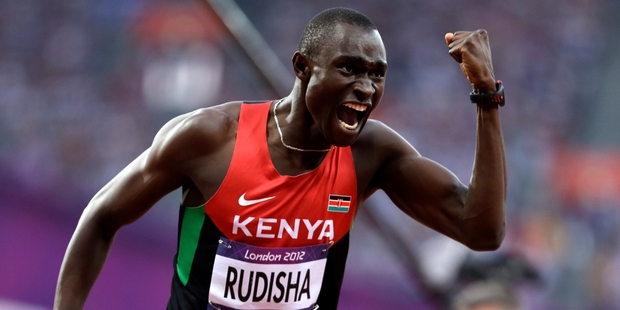 It was a good news, bad news kind of weekend for Commonwealth Games officials at the Diamond League meet at Hampden Park.
Kenyan Olympic champion David Rudisha produced a sparkling run in winning the 800m in 1min 43.34s to equal his own world best time of the year.
Rudisha had a pacemaker but, after missing most of last year with a knee injury and in just his third race of the year, showed he's back to his best.
"This year I'm expecting to do 1:42," he said. "That would be a great achievement. I'll be competing again here in the next few weeks so to come and run that time is a good experience."
Rudisha set the world record of 1:40.91 when he won the gold at the London Olympics in 2012.
The down side was the withdrawal from the Games of Jamaican sprinter Yohan Blake, and the confirmation that the world's quickest man, Usain Bolt, will contest only the 4 x 100m relay.
Blake, the second fastest man in history, has battled fitness issues since the Olympics, and in only his second race of the season, left Hampden Park in a wheelchair. He was slow out of the blocks in the 100m final and looked uncomfortable until suddenly pulling up and falling.
Blake had been accused of putting money over medals after he snubbed the Commonwealth Games in favour of running at the money-spinning Diamond League meet. However it may be his warning that he wasn't fit enough to run in both proved right.
"Of course, I'm disappointed to be missing out on Glasgow 2014 but it's in my best interests," he said.
"It was a tough decision to make, but when I was talking to my manager and my coach, they both said I had to get back to the level I was at before because there is the world championships and Olympics coming up in the next couple of years."