India's Supreme Court bars president of BCCI from duties but Martin Snedden says situation not related to ICC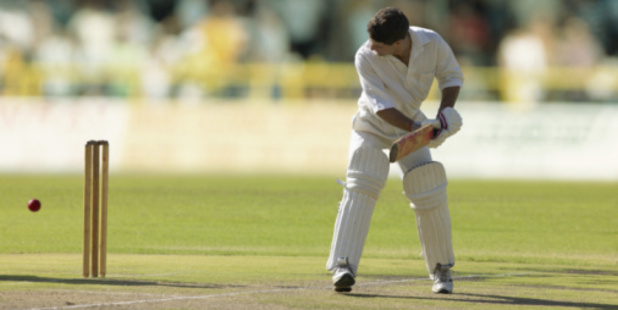 Pragmatism and fairness have been touted as key drivers behind New Zealand Cricket's decision to vote for Indian industrialist Narayanaswami Srinivasan to become chairman of the International Cricket Council today in Melbourne.
The decision comes despite the Indian Supreme Court barring Srinivasan from his duties as president of India's governing body, the BCCI. He is one of 13 people under investigation over allegations of corrupt activities within the Indian Premier League and the Chennai Super Kings, the team he owns.
Srinivasan has denied any wrongdoing and persuaded the ICC executive board, the BCCI and Supreme Court that allegations of impropriety should not prevent him taking the role. India has the right to appoint the chairman of the ICC for a two-year period. The BCCI has nominated Srinivasan, despite the Supreme Court's recommendation he stand down as head of its board. He will take over the role from New Zealander Alan Isaac.
New Zealand's representative on the ICC board, Martin Snedden, said NZC looked at the situation carefully and sought external advice before making its decision.
"I've done a lot of fact-digging," he said before leaving for the meeting. "The Indian cricket environment is incredibly volatile, political and factionalised. There are two factions knocking heads: one headed by Srinivasan and one by [former IPL boss] Lalit Modi. Mr Modi's camp would love to see Mr Srinivasan knocked off his perch so Mr Modi could regain some of the power he had a few years ago. The Indian Supreme Court has received the allegations and said 'we'll investigate, but don't take any false inferences out of that'."
Snedden said Srinivasan's temporary abdication from the BCCI did not relate to the ICC.
"There was a conflict of interest because the investigations related to his son-in-law [and Chennai Super Kings team principal Gurunath Meiyappan concerning bets he placed on matches]. Mr Srinivasan said 'okay, I'll step aside'. Three times the Supreme Court has been asked to exclude him from ICC affairs and each time they've said 'no, it's not our business so we won't interfere'. That alone is a tool to guide us. No one knows what the allegations are. They're under the Supreme Court seal and they don't want to risk damaging innocent reputations.
"It's the highest court in India; it's not like anyone can point the finger and say it's a shonky investigation. Ultimately they'll drive that to a conclusion, the findings will be made public and the ICC will have to deal with what comes out of it. At least then we'll be dealing with something factual ... That's not fair on Mr Srinivasan and it's not good process."
Snedden acknowledged that while the NZC decision was about Srinivasan's right to justice, pragmatism also played a part.
"Confronted with a situation where Australia and England had already agreed with India [to be permanent members on the five-member executive committee], you were dealing with three countries. In those circumstances we didn't think they were bluffing, nor did we think any coalition among other members could withstand their pressure. There were all sorts of comments that it was bad for cricket and we'd stop playing the big guys but, in the four to five months since, we're about to put the finishing touches to a future tours programme until 2023 which doesn't disadvantage any of the smaller [full member] countries.
"We're also about to sell commercial rights to world events from 2016-23 with India's support. In terms of stability we're miles ahead of a position where we were left guessing what stance India would take."