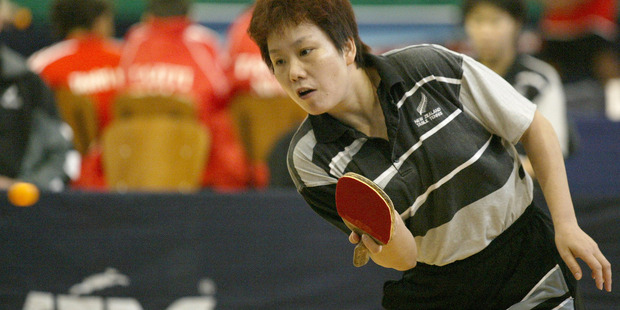 Four-time Olympian Li Chunli will lead the New Zealand women's team at the Commonwealth Games next month.
Li, 52, retired after the Athens Olympics in 2004, but attended both the Melbourne and Delhi Commonwealth Games as coach before returning to the table as a player two years ago.
Li will contest the singles and doubles, with her sister, two-time Olympian Karen Li, who will be competing at her fourth Commonwealth Games in Glasgow.
The pair are responsible for New Zealand's only Games table tennis medals. They won silver at the Manchester Games in 2002, were part of a bronze-winning team while Li also won singles gold and bronze in the mixed doubles.
The five-strong team is completed by Annie Yang, back for her third Games, as is Jenny Hung, while Sun Yang will be player-coach at her second Games after appearing as a player four years ago in Delhi.
The men's team was named earlier this month. The Games start on July 23.
New Zealand women's team: Li Chunli (Auckland), Karen Li (Melbourne-based Auckland), Annie Yang (Cologne-based), Jenny Hung (Christchurch, Taipei-based), Sun Yang (Christchurch, Beijing-based).