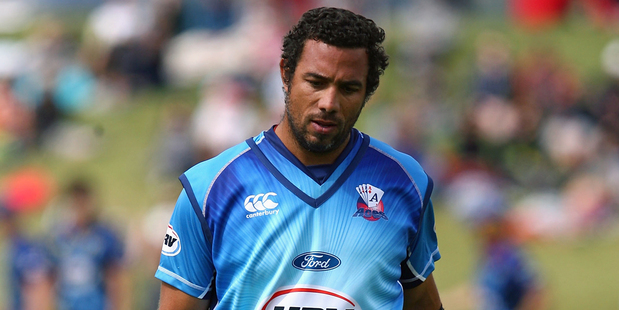 Andre Adams has further enhanced his credentials as the greatest bowling loss to New Zealand's test game in 60 years.
The 38-year-old moved to fifth on the all-time list of New Zealand first-class wicket-takers last week when he took five for 65 for Nottinghamshire against Sussex.
He has 655 wickets at 23.57, one ahead of Dipak Patel but trailing Sir Richard Hadlee (1490 at 18.11), Clarrie Grimmett (1424 at 22.28), Sydney Smith (955 at 18.08) and Tom Pritchard (818 at 23.30).
Grimmett was born in New Zealand but played tests for Australia, Smith emigrated to New Zealand after serving time in the West Indies and England, and Pritchard — New Zealand's oldest surviving representative at 97 — played most of his cricket for Warwickshire after World War II, having started with Wellington.
Adams is in his final season at Nottinghamshire (he debuted in 2007) and plans to retire.
The county has a history of New Zealand talent, with Hadlee (1978-87), Chris Cairns (1988-03) and Stephen Fleming (2005-07) featuring prominently.
"I wanted to uphold that tradition and force the door open to enable other New Zealanders to experience playing with some of the world's best cricketers week-in, week-out."
His sole test came in the 2002 victory against England at Eden Park when he took six wickets at 17.50. He was categorised as a limited-overs player thereafter. He played 42 one-day and four Twenty20 internationals for New Zealand.
"I thought I was heading in the right direction as a test bowler because I always preferred the longer format," he said. "I would love to have played more tests. I haven't, but it's not something worth crying over. The opportunity's gone.
"I suppose playing day-in, day-out over here could get monotonous but you play different overseas players every year and I don't play T20s or one-dayers any more, so I'm refreshed for the four-dayers.
"I joined Notts at a time when I could easily have moved on to do something else, but I started loving cricket again, trained a bit harder and everything fell into place."
Being surrounded by greats at Trent Bridge aided motivation.
"When you come down the stairs past the visitors' changing room there's a picture of 'Paddles' [Hadlee] in full delivery stride. We often look at the stats of him and other great Notts overseas players like Clive Rice and Garry Sobers and marvel.
"Paddles alone took 600-odd poles at about 14 (622 wickets at 14.51) and did the double of 1,000 runs and 100 wickets in 1984. It's a massive goal trying to emulate that so, on the occasion when your name gets mentioned alongside those fellas, it's a source of great pride."