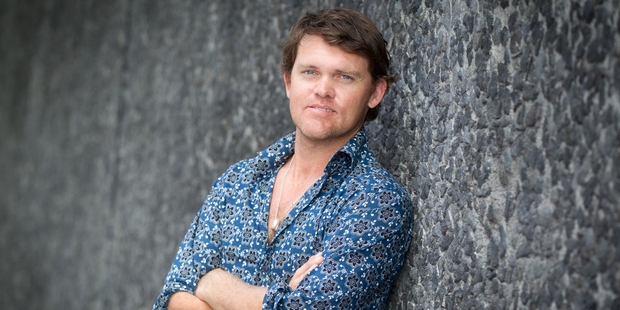 Enduring friends have surged to the defence of embattled former cricketer Lou Vincent as he faces excommunication from the sport and an ongoing battle with depression.
Despite Vincent's admissions of cheating through spot-fixing and sabotaging team efforts worldwide, a loyal group are standing by him.
In their eyes, Vincent's zest for life, selfless demeanour and painful vulnerability in the search for meaningful relationships trump his foolish, get-rich-quick actions.
Vincent took easy options and defrauded fans to compensate for what he considered paltry remuneration. He's now suffering the consequences through International Cricket Council and Scotland Yard investigations but, in an unusual way, the process could end up being cathartic because he has acknowledged his cricketing sins.
The 35-year-old has explored some dark places, areas to which former New Zealand team-mate Andre Adams hopes his long-time friend will never return.
"Where he's been is a horrible place and a major contributing factor in his depression," Adams says.
"He's been bloody close for a few years to not being here and the scariest thing for me would be to wake up one day and hear that my mate is gone just for the sake of a few months of pain, because it'll wash over. It always does. I just want Lou to enjoy being who he is, rather than hating himself.
"I find it two-faced when people come forward afterwards and say, 'how could you do this or that?' Don't stand in a glasshouse throwing stones. I believe just about every sportsperson or human being has secrets, it's just most people's don't get aired in public."
The 38-year-old Adams first met Vincent when his stepfather coached him in the Takapuna under-14s.
"He was a little upstart with a big chin," Adams remembers.
"When he came back from a stint in Australia, he moved in with me. He was still there when he had his [test] break-through in Australia.
"We're pretty tight. I've been a bit of a big brother to him. We consider him family and he's still welcome any time. My wife is close to Lou and my two boys adore him. We don't like people bagging him because he's had a tough few years.
"Once you're in that network of [match-fixing], you're screwed. Lou had everything to lose - a wife and two kids - and they do whatever it takes. They'll take photos of you in compromising positions, they'll threaten to release them to the media, they'll ruin your life. Now Lou's life has been tainted by these people he may as well be the one releasing the information.
"Over here [Adams is playing for Nottinghamshire] he's been made to look like a greedy bastard but I don't think there's anyone I've played with who was more obsessed with making the team happy."
Vincent made errors of judgment and proved easily influenced. It's something New Zealand Cricket identified with their ill-conceived Leading Teams document put together in the mid-2000s.
However, until a few weeks ago it's understood he'd been in one of the best spaces of his life. Those close to him say he had his depression under control and had announced a new engagement.
He was described as reaching an intellectual space where he could see the world with more clarity and maturity. His mental health work was noted as heading towards "Sir John Kirwan territory". The recent revelations shattered this equilibrium.
Steven Pearson, a top Auckland club wicketkeeper and one of Vincent's best friends, said the pair had experienced some harrowing experiences together.
"This weight on his shoulders has been there for a long time but now is the start of going forward," he says. "He's been harbouring a lot of stuff which hasn't been good for his mental health.
"This is part of the healing process.
"All his regrets are on the table. He's got nothing more to hide. There have been some scary moments looking after him along the way but he's got a great lady [Susie] looking after him. This is a monumental thing he's taken on. The main concern at the moment is safety, considering there's a concern elements of the criminal underworld are involved.
"We both suffered from depression but, strangely, it was always at different times which meant one could pick the other up. When his marriage broke up, I took him out of his home and he came and did some building work for me.
"He masked his battle in different ways but generally by being spontaneous and the practical joker. He's a man who is always thinking of others.
"Last year I found myself in a bad place. I had separated from my wife. He offered his house to me and my two girls. We stayed for 10 months. He got me back on my feet.
"Lou's passion is to help people. He fields a lot of mail from people he has helped, especially from his bus tour around the UK [in 2012] where he travelled for six months promoting mental health awareness and raising money for charity. He had the likes of Olympian Steve Redgrave and former Prime Minister John Major in his bus talking about how they deal with life's pressures. He has given his time to people who are struggling and can't see a way out of the dark."
Richard Irving, Vincent's former premier captain at Auckland's Grafton United club, acknowledges his charge wasn't perfect but made a dynamic contribution to the team culture.
"What people need to realise as they sit in judgment is that we all have our demons. It's a shame this has happened because he was getting to a point where his work off the field to promote mental health was starting to eclipse his achievements on it. And this was a guy who flayed the Australians for a century on test debut at the Waca, so that's saying something.
"What few people know is that just a few weeks after he retired, he couldn't have been more supportive of our club's 150th centenary weekend. He signed stuff, donated shirts to auction and played in our celebrity T20 match. He was fantastic with the kids, as he always is. It must have been around the same time this ICC thing was kicking off. He could have pulled the pin but did the opposite.
"His 'Where is Lou?' campaign in his bus during 2012 will have resulted in no financial gain for him. In fact, it will have cost him money, especially after he got ripped off by some mechanic to the tune of about 10,000."
Cairns no closer to ending his fight
Chris Cairns continues to fight in the dark regarding his involvement in simultaneous inquiries into spot-fixing being conducted by London's Metropolitan Police and the International Cricket Council.
Cairns, Daryl Tuffey and Lou Vincent have been interviewed during the investigations.
Details of Vincent's testimony to the ICC were leaked this week to Britain's Daily Mail newspaper which included targeted matches and the names of players involved. He is co-operating as the authorities investigate fixing claims in Asia, South Africa and England.
The Herald on Sunday sought Cairns' reaction to that testimony through a phone call and email. The former New Zealand all-rounder has always denied any wrongdoing regarding match-fixing.
Cairns responded: "I am not going to speculate on matters right now as I am in the middle of my interview process with the Met which I am hoping to conclude very shortly.
"Currently the media appear to have more information than I do and you've got to ask how that has been allowed to occur.
"Since this story broke last year, my contact with the relevant governing bodies has been limited to a half-day interview with the UK Met Police in NZ which I have been more than happy to co-operate with. This was six weeks ago and I hope to conclude this very shortly.
"I have had no meaningful contact with the ICC who have still not interviewed me on this matter.
"I support fully the intention to address a really serious issue in the sport of cricket. However there must be some proper checks and balances that need to be put in place and a commitment to resolve this matter swiftly."