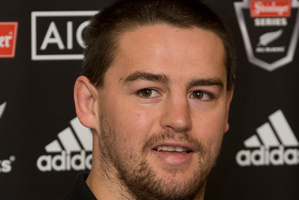 Outside backs and loose forwards ... apparently they grow on trees. A first-five tree has begun to blossom in New Zealand, too. But hooker ... that's been a barren, wasteland. Nothing seems capable of growing there.
The gauntlet was thrown down to all the emerging talent last year. An All Black place was the prize, but those fancied to pick it up have stood, hands on hips, staring at the ground not sure if they really fancy it.
Not one of Liam Coltman, Rhys Marshall or Nathan Harris - the trio given week-long All Black apprenticeships last year - have given the impression they want a black jersey more than they want air.
Too many big flaws riddle their games. No one would mind if they didn't get round the track that well as long as they threw straight and scrummaged hard. But those core skills haven't been nailed down - as they haven't by James Parsons, Ben Funnell or Codie Taylor.
There isn't really a hooker in New Zealand who looks the full part. Dane Coles is as good as it gets, but there is an element of nervousness about how he'll cope with the physicality of England Dylan's Hartley.
Keven Mealamu has done it all - but can he still do it all? Coltman, Harris and Marshall are names half the country wouldn't know and that's because they haven't any reason to know them.
Something has gone wrong at hooker. Not for love nor money does the country seem able to produce them in the required volumes.