Teenager Liam Stone off to Glasgow Commonwealth Games with eye on Rio beyond.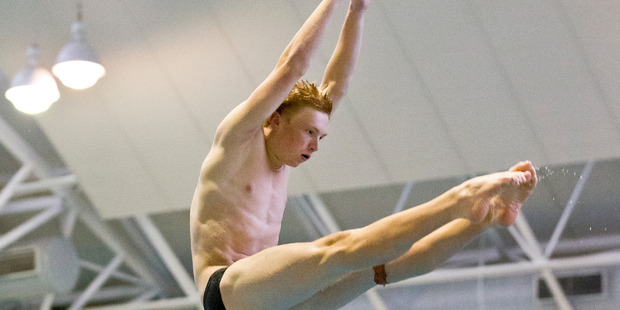 Teenage diver Liam Stone hopes he'll be primed for a career-best performance by the time he gets to the Glasgow Commonwealth Games in July.
Stone, a 17-year-old in his final year at Albany Senior High School, was confirmed yesterday as the country's sole diving representative and faces a range of quality opposition in the leadup to Scotland.
There's a World Cup meet in Shanghai en route to Glasgow and before that Stone is off to a couple of grand prix meets in Mexico and Puerto Rico next month.
Stone, who has been diving since he was 7, qualified for the 1m discipline at the Australian nationals in December, and clipped the 3m ticket with performances at grand prix in Madrid and Rostock, Germany in February. He has no particular preference between the two.
"I love them both but the 3m is probably more of a recognised board within international diving," Stone said.
"In the 1m you could potentially say I have more of a chance in Glasgow because I'm more up to date with the harder dives."
Competition consists of six dives per board in which divers must perform five different dives with the sixth chosen from any category - forwards, backward, inwards, reverse and twist.
Divers are at the mercy of the judges. Sports requiring subjectivity have long been a source of frustration and anger, particularly in Olympic sports such as gymnastics or ice dancing. However Stone is relaxed about it.
"You can't do anything about what the judges do, so you've just got to put in the best possible dive you can and they'll judge it as it is. Generally they're pretty fair," he said.
Stone trains at West Wave Aquatics in Waitakere, and has been coached by Canadian Aurelie Gibson for the last three years.With the pool of divers in New Zealand pretty shallow, Stone finds travel is essential to keep himself competing at the highest available level. Australia is a regular destination.
He is hoping to be a medal chance, and admits having half an eye on the Rio Olympics in 2016, but there's much to be done before then.
"I'm not here just to participate; I'm here to perform," he said. "The Olympics is definitely within my sights and I'll be using this as a bit of a stepping stone to try and qualify for Rio."
The New Zealand Olympic Committee has named athletes and swimmers for Glasgow, with triathlon and track cycling teams revealed today. Bowls teams are up next week.