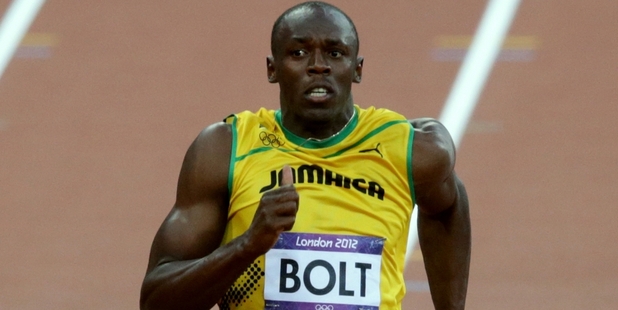 Beware deceptive bluster surrounding the Commonwealth Games.
A deluge of patriotic propaganda will be foisted on New Zealand sports fans before the July 23-August 3 event in Glasgow but, in the majority of the 17 sports, the medals weigh lighter than those of an Olympics or world championships.
More generous selection policies and the absence of the majority of Europe, East Asia, the Middle East, South America and the United States provide key points of difference.
There are exceptions. The gongs in Commonwealth-centric sports such as rugby sevens, netball and bowls hold parity as pinnacle events. The rest form a programme where athletes are assembled from former outposts of Empire to celebrate their nation's devotion to Britain's House of Windsor.
It's odd. One minute, New Zealand appears to be maturing into a multicultural nation, coming of age to hold an independent place in the world and releasing The Mother Country's hand.
Nek minnit, the Duke and Duchess of Cambridge and their lad arrive. Suddenly, the country reverts to a default position of insatiable fawning, blind sycophancy and obsequious infatuation towards people appointed to public roles on the basis of birth rather than merit.
Regardless of that monarchic idolatry, the question of the Games' relevance remains.
According to the latest nzherald.co.nz sports poll, the cyber jury is not convinced of the event's importance. When asked: 'How interested are you in the Commonwealth Games?' more than 750 voters responded. Twenty-five per cent ticked "extremely, this is a great showcase of NZ's athletic prowess", 49 per cent shrugged their shoulders with "mildly, wake me up when they start and I might watch a few events" while 26 per cent dismissed them by responding "not at all, the CGs are an expensive anachronism that has no relevance in the modern sporting environment".
The Games have benefits. New Zealand athletes get practice for the Olympics through a multi-sport event which, when marketed as an international sporting extravaganza, is broadcast to a cross-section of the world estimated at 1.5 billion. Individual world championships, even for the likes of major sports such as athletics, swimming and cycling, struggle for those viewing numbers. However, world championship medals — sevens, netball and bowls excepted — weigh heavier. They're a global measurement as opposed to medals earned against only 70 other countries who pay homage to the British monarchy.
Games advocates have faced attrition since the Delhi event succumbed to mediocrity in 2010. The failure prompted former NZOC secretary-general Barry Maister and current president Mike Stanley to suggest a revamp was required to evaluate host cities before they bid.
Maister said the answer lay in scaling back the event to a level commensurate with the Commonwealth so more nations could afford to host it. He said the formula is wrong if New Zealand can't get across the line to bid.
Compounding the failure was the lack of priority given to the event by high profile athletes such as Usain Bolt and Sir Chris Hoy.
Sporting commercialism means the Games are vulnerable to the siphoning off of top athletes whose livelihoods depend on prize money from events like the Diamond League which is offering $6.72 million this season for 32 events over 14 rounds, finishing in early September. The Commonwealth Games don't clash with the Diamond League but schedule planning means many athletes could give them a swerve.
There is little incentive to attend Glasgow for those from traditional running strongholds such as the Caribbean and Africa. Who wants a Commonwealth medal when, with podium performances elsewhere in Europe, you can set up your family for life in the Jamaican parish of Trelawny or on the plains of Tanzania's Serengeti national park?
There's nothing ostensibly wrong with the Commonwealth Games, but their place in the sporting pecking order needs perspective. They are often referred to as 'the Friendly Games', maintaining sporting and cultural relations under the official feel-good banner of 'humanity, equality, destiny'.
However, such a mantra hints the competition is less than flinty. That was summed up by the Papatoetoe-based Falkland Islands bowler Gerald Reive who this reporter spoke to at Delhi.
Reive, now 76, is also participating at Glasgow, this time with 42-year-old son Michael. He said it was part of the Commonwealth Games' charm that people like him could provide a point of difference.
The Commonwealth Games have provided magical New Zealand sporting moments - John Walker unsuccessfully chasing Tanzanian Filbert Bayi down the home straight in the world record-breaking 1500m of Christchurch 1974; archer Neroli Fairhall winning gold in 1982 at Brisbane despite her paraplegia; 14-year-old gymnast Nikki Jenkins becoming New Zealand's youngest gold medallist with her vault at Auckland 1990 — but it's hard to see future efforts drawing the same awe with the depowered competition standard.
In a world which has become a global sporting village, where we can access what we like with the click of a button from the comfort of our lounges, the Commonwealth Games are struggling for traction.