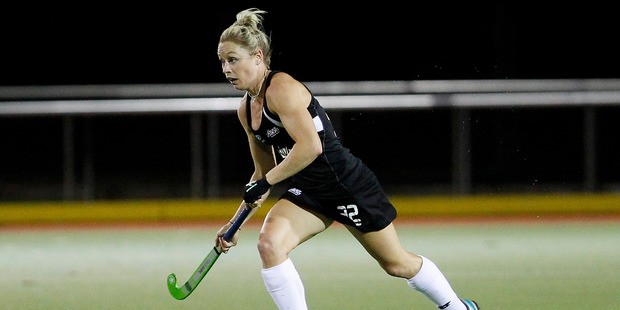 Anita Punt hopes her 150th game for the Black Sticks goes better than her first.

Barring any late struggles with her knee, the 26-year-old was due to mark the milestone against Korea in Hastings this afternoon in New Zealand's first game of the Six Nations tournament which is part of the inaugural Hawkes Bay Festival of Hockey.

Punt made her debut against China in 2009 but she said it wasn't a terribly memorable occasion aside from the fact it was her first appearance.

"I think I touched the ball about three times and just ran,'' she laughed. "I don't think I actually did anything.''

"I'll be going out to try and play the game [today] as I normally do and do as well as I can and I'll be trying to forget what game it is. But definitely, I'm pretty confident I should play better than what I did in my first game.''

The Festival of Hockey is a Hawkes Bay-wide event that includes schools, masters and other representative teams, while a women's Six Nations tournament featuring New Zealand, Australia, Korea, China, Argentina and Japan will be the feature at the Unison Hockey Stadium in Hastings.

The Black Sticks warmed up for the event with a two-test series against China in Taupo earlier this week where they won the first game but drew the second.

Punt missed the first outing against China due to a sore knee but expected to play without concern today.

The Black Sticks have a heavy schedule in front of them with the World Cup in Holland in May-June, while the Commonwealth Games are on the horizon in Glasgow the following month.
There's also the Champions Trophy in Argentina in November-December.

"It's just what we do,'' Punt said. "You've just got to condition right and prepare right and hopefully you come through with no injuries and hopefully make the tournaments as well.''
- APNZ