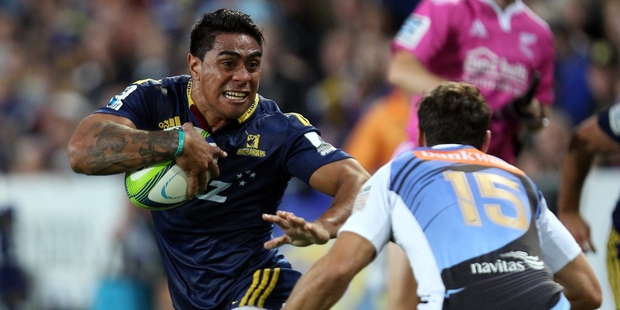 There is going to be plenty of self-examination in the Highlanders camp this week. Facing a suddenly buoyant Hurricanes side this Friday, the Highlanders will need to rebound quickly after a deflating 31-29 loss to the Force at Forsyth Barr Stadium on Saturday night.
The home side were off key all night and coach Jamie Joseph was not hiding from it after the match.
"I thought we played poorly. You just have to look at the tries we conceded . . . you can't get much worse than that. We just have to look at ourselves in the mirror and get better than that," Joseph said.
"They [players] have to get themselves back up. I will have a look into their eyes on Monday and if we do not think it is right then we will make changes.
"We did not play anywhere near where we had played the previous time here, against the Blues.
When you see the potential we can reach as a team then it is encouraging. But if we don't reach that potential we can be quite ordinary. We just have got to be better."
Joseph said the Highlanders lacked urgency in many facets of the game.
"What they showed and what we didn't show was they were half a second more urgent, six inches lower and a lot more aggressive in that area. Generally the team that does that wins the game."The Highlanders had not played for two weeks, having last weekend off with a bye, and it was plain to see at times.
"I'm not going to use that as an excuse. The boys prepared bloody well.
"We had a very good week. All of our weeks have been really me-ticulous. No stone was unturned in terms of preparation. That is a concern going into next week," Joseph said.
Highlanders forwards Brad Thorn and Gareth Evans may come back into the side to face the Hurricanes, while hooker Liam Coltman had a match to forget and could get a week's rest.Otago Daily Times