Clashes a lead-in for Champions Challenge.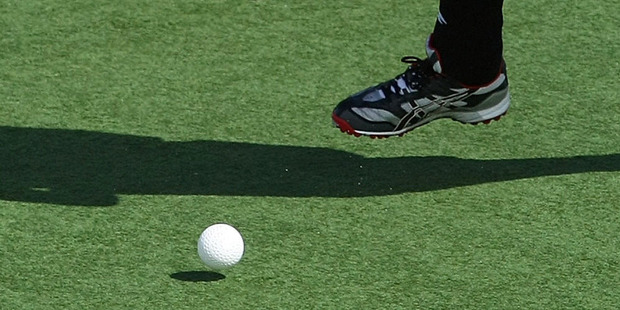 New Zealand will be wary not to cast their eyes too far ahead when they start their three-test series against Japan in Mt Maunganui tonight.
The world No 6 Black Sticks will be expected to see off No 14-ranked Japan's challenge. It offers the prospect of a good lead-in for the Champions Challenge tournament in Malaysia, starting on April 26.
New Zealand are top seeds for that event, and that brings different pressures from those they experienced in reaching the World League final in New Delhi in January. New Zealand weren't expected to make the New Delhi decider, when they were well beaten by the Netherlands, after having thrilling quarter and semifinal penalty shootout wins against Argentina and England.
"There will be a lot of teams that have scouted us from the world league finals. They will have learnt more about us than us about them," coach Colin Batch said yesterday. "The matches against Japan are about developing our defensive and attacking qualities, really fine tuning them."
New Zealand gained plenty of confidence from the World League finals and Batch described that tournament as providing "a marker for us".
"It has increased expectations of the group for the future. I think other teams will be more wary of us and that creates in itself more problems."
A New Zealand invitation XI beat Japan 4-2 and 3-0, and drew the other warmup game 2-2 last weekend at North Harbour.
They have brought a young and large squad, with several uncapped players, to New Zealand. Batch suspects their aim is to ensure that they are in top shape for the 2020 Olympics, to be held in Tokyo.
New Zealand have secured two internationals against world No 1 Australia in Perth over Easter weekend en route to Malaysia. The Champions Challenge won't be easy, with Batch expecting temperatures in the low 30s and high humidity. Still he appreciates the value in performing well in testing environments.
"That's what makes a team successful over a period of time, being able to come up [against] these challenges in difficult conditions and still get the performance and result required.
"It's all about preparing for the World Cup and I see it as a really good guide in how we go into that."
New Zealand will be without key striker Nick Wilson for the next few months after a knee operation.
His chances of being ready for the World Cup, or the Commonwealth Games in July-August, appear slim.