Inspiring coach, change of tactics and smart recruiting turn losers into winners.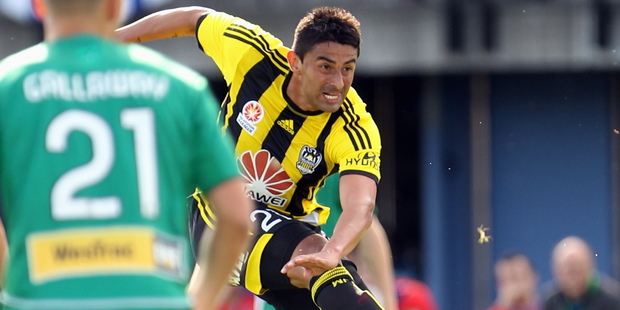 There are few more rewarding feelings for players and coaches than when a sports team clicks.
All the hours spent training, reviewing, preparing and analysing your performance are starting to pay off and there's an unmistakable air of confidence about what you do.
It can be hard to put in to words what makes teams click but it's usually a mix of confidence, skill, individual players understanding what they have to contribute to the greater good and a dose of luck.
The Wellington Phoenix are starting to experience this.
Under new coach Ernie Merrick they couldn't buy a win during their first 10 games of the season.
But since breaking through with a dour 1-0 victory over Sydney FC before Christmas they've claimed 19 of the possible 24 points from their past eight games.
Their only defeat came in the final minutes of a sweat-soaked outing in Brisbane via a deflected goal.
Their 3-2 win over the Newcastle Jets across the Tasman last Sunday showed the side's transformation under Merrick.
In days gone by, they never would have chased three goals on the road, and both times Newcastle drew level the Phoenix looked to press on for a win rather than be content with a draw.
This season's squad has a strong core of players who were there last year as the club finished with the wooden spoon - goalkeeper Glen Moss, defenders Ben Sigmund, Michael Boxall, Manny Muscat and Andrew Durante, midfielder Vince Lia and strikers Stein Huysegems, Jeremy Brockie and Tyler Boyd.
So why are things different this summer?
Three major changes have got the Phoenix into playoff contention with nine A-League rounds to go - an attacking mindset, smart recruitment and Merrick's ability to get the best out of his players.
Merrick's ethos centres on getting players moving, pressing forward and, most importantly, a relentless pursuit of goals.
"It's about a different approach but the same approach whether we are playing at home or away; you win games by scoring goals," he said.
"Obviously you've got to defend, the more clean sheets the better, but I'd rather score goals and concede some than go for 0-all draws week in, week out."
Then there's the new talent. When Merrick runs into Herbert next he probably owes the former coach a beer for signing midfielder Carlos Hernandez, who in the past few weeks has started to show glimpses of his best.
His running mate Kenny Cunningham has slowly found his feet in the A-League, while the signing of the now-injured Albert Riera was canny.
There's also a collection of youngsters who are improving.
"You can't go past Carlos with how good he is," Durante said. "He's a quality player, he's someone that we've never had at the football club, an-out-and-out No 10 who can just create things out of nothing."
Then there's the rise of Lia and Huysegems, two players who didn't set the league alight last season but have been reborn under Merrick.
Lia's passing game has evolved to a new level, and Huysegems is a joint-leader in the golden boot standings with nine goals this summer.
Merrick's ability to communicate with his players has given Lia a more clearly-defined job description.
"I think everyone knows their roles in the team, which is really important," Durante said.
"We've worked extremely hard since pre-season to make sure everyone knows their positions at all times on the field and Vinnie's been one who's benefited most from that.
"In previous seasons he probably would have got the ball in the middle of the park and done a big wide switch to a wide guy who has just been standing out there. Now his first thought is 'can I give it to the middle of the field to Carlos or Stein?'."
And one recipient of all that good work is Huysegems who has been there to finish this season and he will be looking to add to that goal tally when the Phoenix host the Melbourne Heart at Westpac Stadium tomorrow evening.
- APNZ