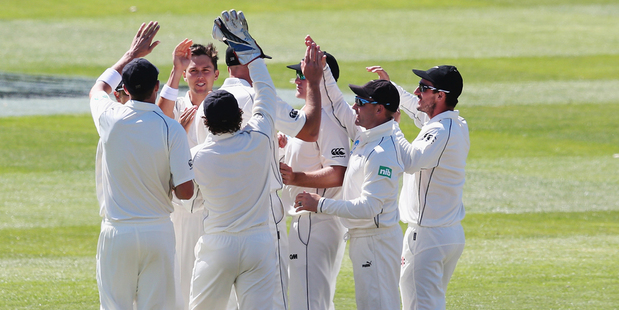 New Zealand Cricket maintains a plan to shift the power over the world game to three countries can be a good thing for the Black Caps.
Boards from Australia, England and India have submitted to the ICC to have control of cricket, raising concerns high profile teams will no longer be bound to tour nations like New Zealand.
NZC spokesman Martin Snedden says teams will still comply with the Future Tours Programme, that obliges teams to play lesser nations.
"Saying we are prepared to be bound into the FTP schedule going forward and the ICC events schedule, which is the Cricket World Cups and that sort of thing, which gives a significant amount of increased certainty in the world of cricket.''
Snedden insists the Black Caps will be just as involved in the international game as they currently are.
"The outcomes of this are likely to provide us with certainty about what the Black Caps will be involved in and it will not be less than they are now.''
Snedden insists the Black Caps will at least be as involved in international cricket as they are right now.