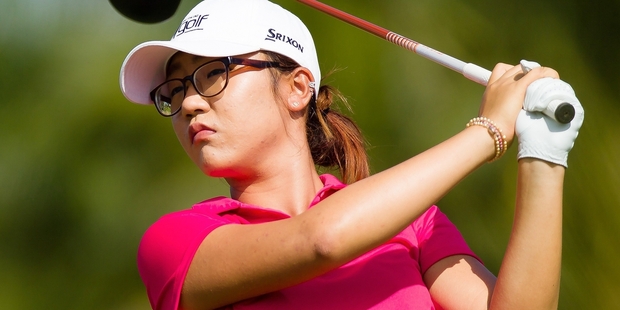 Lydia Ko has never been to a friend's birthday party. That's part of the sacrifice and the secret of her success.
"When anybody asks me my consistent answer is 'no' because I can't ... they know that golf is really important to me," Ko told the Herald two years ago at the age of 14. School plus 35 hours of practice a week left little time for much else.
On Sunday Ko, 16, registered her first win as a professional at her second start. There will be a record in that - if not the fewest events to claim a title, then the quickest by the youngest. In her wake at the Swinging Skirts World Ladies Masters in Taiwan were the world No5 and No1. As a result, Ko has jumped two places to world No4.
Astounding - but she has astounded ever since her mother, Tina Hyon, ushered the primary school new entrant into the Pupuke Golf Club 11 years ago for lessons.
At 8 she made her tournament debut, at 11 she won the under-19 North Island Championship, at 12 she represented New Zealand, at 13 she was the world's top-ranked amateur, at 14 she won her first professional event, at 15 she won one of the world's biggest events, the Canadian Open, and this year the Year 12 Pinehurst School pupil repeated the feat, beating a field that included the world's top 10 and 96 of the top 100, firing a final round 6-under 64 to win by five shots.
Talent, toil and an ability to defy pressure define her on the course, while a youthful sense of fun wins fans everywhere.
She has forgone US$1 million in prizemoney playing as an amateur. Sunday's cheque brings her earnings as a fledgling pro to $200,000. Suddenly, the missed parties are paying off. Not that Ko measures success in dollars. "I am playing because I love the sport and being out there."