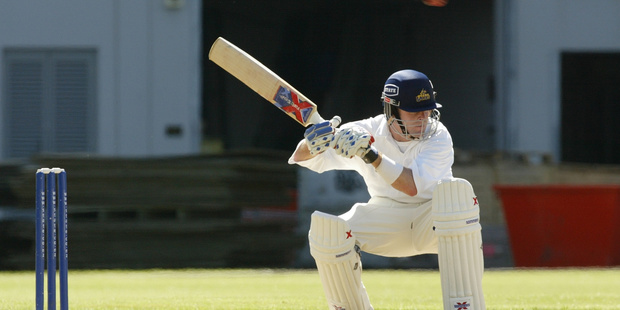 Give the selectors a pat on the back over the Aaron Redmond selection.
The indications are that the Otago 34-year-old might be one of two players in the squad to sit out next week's first test against the West Indies in Dunedin, but at least he's there, and he's been recognised. Form should count, and Redmond has been in it for over a year.
When he played his seventh and - what had increasingly come to be seen as - final test for New Zealand, at Adelaide in 2008, he hit 83 and 19. At the time it didn't necessarily look as if it would be his lot.
In the first innings, he'd taken the attack to Australia and was eventually caught in the deep. It seemed a rash stroke, but in fact he was on a roll and figured it was best to keep it going.
The second innings was a different story. New Zealand needed to bat out the day, with all 10 wickets intact, to save the test. A degree of caution was required. Redmond slapped the first ball of the day to the fence, and the second straight to cover where he was caught.
It was an awful dismissal given the circumstances. Important minds in New Zealand Cricket frowned hard, and that was that. Redmond's card was marked.
But he was a strong performer for Otago in last season's Plunket Shield, topping the aggregates with 941 runs at 55, and could easily have got the spot which went to the other 34-year-old opener, Peter Fulton.
He kicked off this season with 154 and 39 against Wellington, then 56 and 22 against Canterbury and hit 67 for the makeshift West Indies selection at Lincoln this week.
He's done precisely what the selectors, Mike Hesson and Bruce Edgar would have wanted, make runs.
So this time they have given him a chance, five years on, and deserve credit for that.
Whether he makes the XI is another story, with Kane Williamson's rapid powers of recovery from a fractured thumb raising eyebrows.
Still, it's nice to see runs being rewarded. And if Williamson doesn't make it, and Redmond carries on in the same vein, it's what selectors tend to call a pleasant problem come the rest of the series.
The New Zealand squad for the first test: Brendon McCullum (c), Hamish Rutherford, Peter Fulton, Kane Williamson, Aaron Redmond, Ross Taylor, Corey Anderson, BJ Watling, Doug Bracewell, Tim Southee, Ish Sodhi, Neil Wagner, Trent Boult.