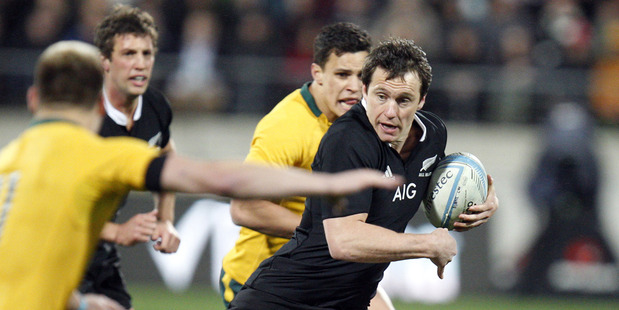 The All Blacks head into Saturday's encounter with another record on the line - the most tests without a defeat on home soil. Tracey Nelson crunches the numbers ahead of the Dunedin test.
ALL BLACKS v WALLABIES (Dunedin, Referee Craig Joubert)
The All Blacks have won 101 of the 148 games played against Australia. The last time the Wallabies beat the All Blacks on New Zealand soil was in 2001, at Carisbrook in August of that year. That win was also Australia's sole victory in the 11 test matches that have been played in Dunedin.
If the All Blacks win this weekend it will be their 30th consecutive home win which will equal the record they set between 2003 and 2008.
The All Blacks scored twice as many tries (24) as the Wallabies during this year's Rugby Championship. Of those 24 tries, eight were scored against Australia with Ben Smith dotting down five of them. Australia have scored just three tries against the All Blacks so far in 2013.
If Ben Smith can score another try this weekend he will join Marc Ellis and John Kirwan as the only two All Blacks to have scored six tries against an opponent in a calendar year (Ellis v Japan in 1995, Kirwan v Wales in 1998).
Both teams were fairly even in the number of linebreaks they made during the Rugby Championship (37 v 36), but the All Blacks beat more defenders (131) than the Wallabies (94).
The Wallabies do have the edge in lineouts, having won 86.4 percent of their throws during the Rugby Championship compared to the All Blacks' 82.1 percent. When it comes down to games between the two teams in 2013, the Wallabies have won 80 percent of their lineout throws, while the All Blacks have only won 71 percent.
Will Genia will play his 50th test match this weekend and becomes just the third Wallaby halfback to achieve this milestone behind George Gregan (139 tests) and Nick Farr Jones (63 tests).
Under Steve Hansen the All Blacks have a 91.3 percent winning record and score an average of 3.52 tries per match while conceding an average of 15 points. The Wallabies have a 33.33 percent winning record under Ewen McKenzie and are averaging two tries per match while conceding an average of 28 points.
Referee Craig Joubert has officiated in 12 All Blacks test matches, with the All Blacks winning 10, drawing one, and losing one. That one loss came against the Wallabies in Sydney, 2008, while the draw was in the third Bledisloe test match in Brisbane last year.