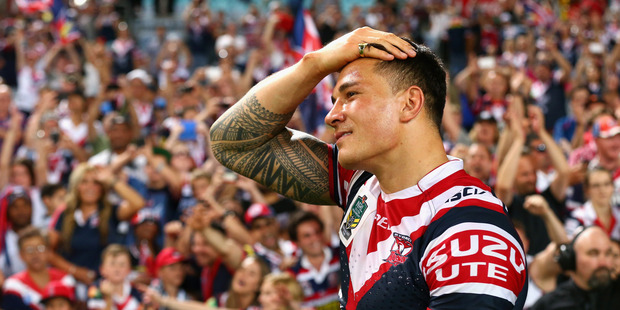 Love him or loathe him - and it seems the majority of New Zealanders are polarised to that extent - Sonny Bill Williams' talents belong on the world stage ... and that's something league can't provide.
His absence from the Kiwis' World Cup squad was no surprise - just as it will be no surprise if he announces he intends to give up the glitz of Sydney for the more homely delights of Hamilton for the next couple of years - even if that has to wait while he helps the Kiwis in their World Cup campaign.
The shift away from the bright lights would lift his profile even further.
His NRL grand final winners' medal can sit alongside the one he earned in 2004 with the Canterbury Bulldogs.
In the vicinity is likely to be the Super rugby winner's medal he earned with the Chiefs last year, and nearby, maybe, something from the All Blacks' World Cup victory of 2011.
For the 28-year-old, rugby is the vehicle which would now take him forward.
The league World Cup doesn't rate for a worldwide audience. Only three nations have won it since it began in 1954, Great Britain last breaking the stranglehold by Australia and New Zealand in 1972.
The NRL is big in Australia - particularly Sydney - and to a lesser extent New Zealand, but doesn't rate anywhere else.
Rugby, however, will take him places, including South Africa where Williams has a fast-growing and loyal fan base.
It would give him a truly global stage - the 2015 World Cup in England will be the biggest yet and the Rio Olympics offers an even bigger platform a year later. It also dovetails nicely with his boxing.
Playing in the midfield for the Chiefs isn't as physically taxing as playing second row in the NRL. The season isn't as long, and there are more opportunities to get in the ring. It's a win-win, something Williams has become adept at contriving.