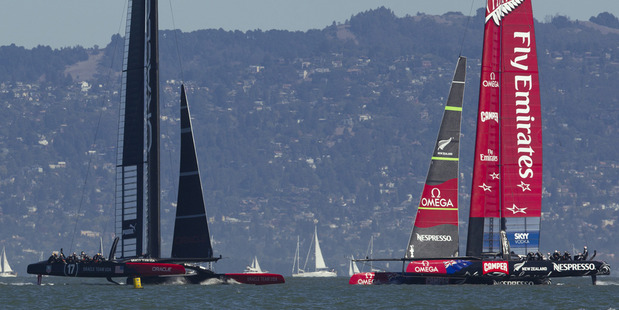 Emirates Team New Zealand lead Oracle Team USA 8-5 heading into today's racing. Photo / Bretty Phibbs
Missed the action of race 16 of the 34th America's Cup in San Francisco? You can catch up with a recap of our updates during the race.
Emirates Team New Zealand need one more win to claim the Auld Mug, but Oracle notched up yet another win this morning.