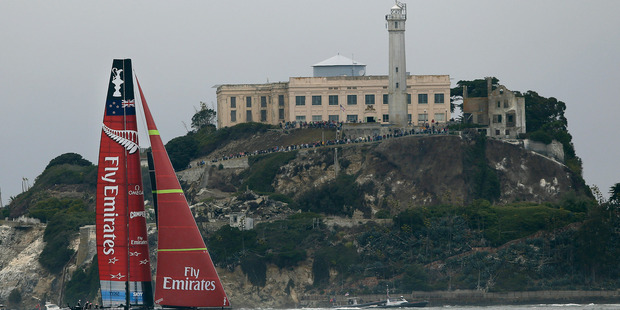 Emirates Team New Zealand's quest for the America's Cup was denied for another day Photo / Getty
Relive all the drama from race 13 of the America's Cup in San Francisco.
Emirates Team New Zealand remain on match point, after being cruelly denied by the clock in the first attempt at a race and losing out to Oracle Team USA when the race was eventually completed.
Team New Zealand now lead Oracle 8-3.