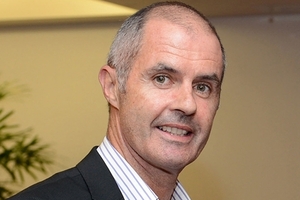 Former test opener Bruce Edgar is back in New Zealand cricket.
Edgar has been named general manager national selection, replacing Australian Kim Littlejohn, in the role as national coach Mike Hesson's decision-making assistant.
Edgar, who has lived in Sydney for the past nine years, was already planning to move back to New Zealand with his wife, Nicky, later this year when the job came up.
"I'd always wanted to get involved in New Zealand cricket and I thought, 'Wow, what a great opportunity, that's something I'd like to do,"' Edgar said from France last night.
Lefthander Edgar, 56, averaged 30.59 in 39 tests from 1978-86 and fractionally more in 64 ODIs, and was an important figure in the outstanding New Zealand test side of the 1980s.
He met Hesson earlier this year, liked what he saw and heard and was impressed by the players when he met them at a function last March.
"I liked Mike's philosophy on what he was doing and how he was building the team, trying to get a culture there. I thought, 'What a fine bunch of young men,' and being involved at that level had some real appeal."
Edgar has been involved in high performance programmes with New South Wales and been batting coach at several Sydney clubs. He received his Level 3 coaching certificate under former Australian captain Greg Chappell's tutelage.
Edgar will have the senior call in decisions on selection for New Zealand A and age group teams, while Hesson has the final say in the national men's team. His philosophy on players is straightforward.
"People who have good techniques, batsmen who can play off back and front foot, bowlers who can execute on a consistent basis. I like to see multi-dimensional players who have good game sense and the ability to think on the spot."
Edgar is a trustee of the New Zealand Cricketers' Hardship Trust and runs his own financial consultancy business.