With a year until the Commonwealth Games get under way in Scotland, Daniel Richardson takes a look at what the event will mean for New Zealand athletes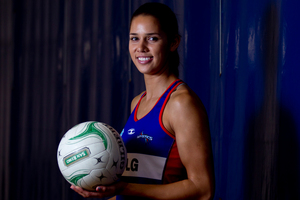 Next year's Commonwealth Games in Glasgow will mean different things to different athletes.
For some, it will be their gauge of where they're at two years out from the 2016 Rio de Janeiro Olympics, for others it will be a stepping stone towards world championships, while for some, like the swimmers, it offers a shot at redemption. With rugby sevens set to join the Olympics from 2016, a Commonwealth Games medal may drop down the pecking order in terms of what Gordon Tietjens' players want to achieve from their time in the game.
New Zealand is likely to send a team of around 200 to Glasgow with large contingents expected from cycling and athletics, while usual suspects lawn bowls, squash, hockey, sevens and netball will all be represented.
Seventeen sports are on the menu for Glasgow, with the Kiwis yet to set medal targets for specific events.
At Delhi in 2010, New Zealand hauled in 36 medals, including six golds.
Selection criteria is the same for individual athletes this time around - with a top six finish being the goal - while the New Zealand Olympic Committee has upped the ante for team sports, who now must be genuine medal contenders to attend the Games.
"Our standards around team sports are high and the teams are comfortable with that," NZOC secretary general Kereyn Smith said.
Around 10 athletics competitors have reached their respective qualification marks and their attendance will be signed off next year by the NZOC. However, Athletics New Zealand believes up to 20 athletes may eventually make the grade.
"With a year to go to the Commonwealth Games, our pool of top athletes will already be targeting Glasgow as a big priority for 2014," Athletics NZ high-performance director Scott Goodman said.
Triathlon has a new event to look forward to with the mixed teams relay set to debut and the individual competition returns after there was no race at Delhi.
New Zealand recently claimed silver in the ITU mixed teams event in Hamburg, which indicated they would be a strong medal chance next year.
Lawn Bowls will see fours added and New Zealand will take a team of five men and five women. They will be keen to add to their efforts from Delhi where Val Smith won the lone medal with a silver in the women's singles.
Swimming is riding high after Lauren Boyle's medal-winning efforts at the world championships this week, while Glenn Snyders and Gareth Kean are also likely to be there, as the sport looks to overcome recent turmoil.
New Zealand won 11 medals across track and road cycling at Delhi and Glasgow will serve as an important marker on the way to Rio, BikeNZ high-performance director Mark Elliott said.
"Comm Games is at the forefront of our mind because it's heavily balanced on what we'll be delivering in Rio," Elliott said.
Following the success of sprinters Simon van Velthooven, Aaron Gate, Ethan Mitchell, Sam Webster and Eddie Dawkins at this year's world championships, Glasgow shapes as a medal-fest.
"We are about to go and front up against the best in the Commonwealth and we know the Aussies and the Brits are strong and we really want to go in there and smash them," Elliott said.
Shooting yielded two medals for New Zealand in Delhi and they will have more silverware in their sights next year.
New Zealand's sevens team will be firm favourites for gold, while the netballers and hockey teams will all be strong podium contenders.
Other sports, such as gymnastics, weightlifting, badminton, boxing (which will include women for the first time), table tennis and judo could also have NZ representation.
Kayla Cullen
Age: 21
Sport: Netball
What can we expect?
With a dozen test caps to her name, Kayla Cullen is a vital cog in the Silver Ferns squad. At 1.84m she offers the side something different through the midcourt, while she is versatile enough to play nearly every position on the floor. "She's got a lot of talent," Ferns coach Waimarama Taumaunu says. "She's got things she needs to learn but she's applying herself and that's as much as you can ask." Cullen made her debut for the Mystics in 2010 and was an important member of the squad a year later as she was named the best young player in the ANZ Championship. A first Silver Ferns appearance followed a year later.
Mandy Boyd
Age: 21
Sport: Lawn bowls
What can we expect?
Fours have been added to the programme for next year's Games and New Zealand will carry a team of five men and five women to Glasgow, and all players will play in two disciplines, as the singles competitor and part of the four or in triples and pairs. Boyd's name is one you can count on seeing there. The 21-year-old was part of the the Black Jacks' silver-medal-winning performance in the triples at last year's world championships as she teamed up with Jan Khan and Lisa White. Boyd says being one of the younger players in the sport works in her favour. "I see it as an advantage because I get the opportunity to play with Jo Edwards who is everyone's idol. I was brought up in the bowling club, my family plays bowls and then I just started playing and it took over."
Ryan Sissons
Age: 25
Sport: Triathlon
What can we expect?
Sissons missed out on his chance to compete in Delhi in 2010 with triathlon not on the programme, so he wants to be part of the action in Glasgow. "The Comm Games is really important to me. If I make the team I will be planning my season around peaking at the Comm Games," he says. The 2014 Games will include a mixed teams triathlon relay, which is an event that Sissons - alongside Andrea Hewitt, Tony Dodds and Kate McIlroy - recently won a silver medal in at Hamburg. Sissons is ranked ninth on the international circuit so he would be a good bet to be in the individual and teams competition in Glasgow.
Gillies Kaka
Age: 23
Sport: Sevens
What can we expect?
Just who Gordon Tietjens will pick - and have at his services - remains a mystery given that some Super rugby players could be selected. But Hawkes Bay back Kaka is an exciting talent. He has impressed at provincial level for a couple of seasons and has made his way into the national sevens during the past season. A World Cup winner in Moscow in June, Kaka has pace and silky skills to match. His solo try for the Magpies against Bay of Plenty from last year's ITM Cup is well worth a watch on YouTube. If he can replicate efforts like that in Glasgow next year, the New Zealanders may be celebrating another gold medal.
Hamish McGregor
Age: 25
Sport: Hockey
What can we expect?
The Black Sticks have a hectic schedule during the next year with domestic duties, Oceania Cup, World League, the World Cup and the Commonwealth Games. "It's better to be busy than bored," McGregor says. "The target is the World Cup and the Comm Games." McGregor also has a battle on his hands to establish himself as the top goalkeeper heading into the Games. He has been job-sharing with Devon Manchester this year, while Kyle Pontifex may return from his break in time for Glasgow. At the London Olympics, McGregor was part of the wider squad but not included in the final 16 as the Black Sticks carried only one specialist keeper. There may be a similar decision forced upon coach Colin Batch next year with Commonwealth Games squads likely to be kept at 16.
- APNZ