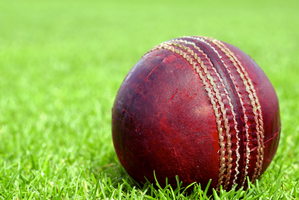 Mark Cameron calls it "a perfect outcome for New Zealand". To be more specific, Auckland Cricket could scarcely have asked for more out of the World Cup draw for 2015.
Chief executive Cameron labelled his association's part in the tournament as "fantastic news".
The country's biggest capacity ground, Eden Park, will host the bumper New Zealand-Australia game on February 28, a potentially cracking contest between South Africa and Pakistan, and defending champions India against Zimbabwe on March 14 - all Saturday day-night fixtures - plus a semifinal on March 24.
If New Zealand are in the last four, they'll be playing at Eden Park - as they did in the 1992 cup - unless it is against Australia and they've finished lower than their joint hosts in pool A play. Still, there's much to enthuse about for Cameron and his association.
"Clearly with Eden Park in our domain, it was almost a given we'd pick up some bigger games. In terms of the round robin, there's no bigger game than Australia-New Zealand, certainly for New Zealanders."
However, Cameron stressed the importance of not simply following and supporting the joint hosts.
"We've got two other big games with big cricketing nations and you want to show off with a bit of pride that New Zealanders will come and support a high quality event."
India and South Africa both have strong population bases in the greater Auckland area. They are sure to be well supported.
"We'll clearly be looking to maximise that."
The New Zealand organising committee had done a great job, he said.
"The early indications were Australia might get two-thirds of the games, New Zealand might get a quarter-final. Now it's 50 per cent [of pool games] on this side of the Tasman."
Hamilton's Seddon Park has one New Zealand fixture, against Bangladesh, plus India against Ireland and South Africa against Zimbabwe. The New Zealand match could have serious implications. It will be the final pool game for both so could have "clutch contest" writ large across it.