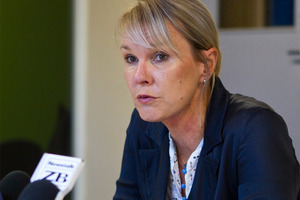 Former New Zealand hockey boss Hilary Poole has been appointed as Netball New Zealand's chief executive.
Poole replaces the long-serving Raelene Castle, who has taken up the chief executive position at the Canterbury Bulldogs NRL club in Sydney.
Netball NZ board acting chair John Bongard said Poole's combination of commercial background and sport governance experience meant she was best person for the job.
"We are absolutely delighted with the appointment of Hilary to lead Netball New Zealand into the next growth phase,'' he said.
Poole, the CEO of Hockey New Zealand and the Hockey Foundation since 2009, has previously held senior roles at the Bank of New Zealand, and GE Capital.
"I am hugely excited to be given the opportunity to lead Netball, it is such an important sport for New Zealand, and I look forward to the challenges this will bring,'' she said.
- APNZ