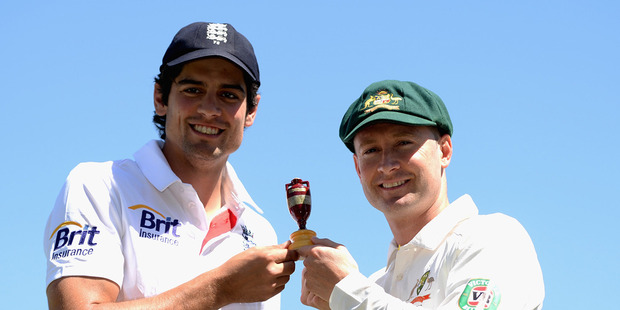 England host Australia in the 311th match in the Ashes history tonight (NZT), and find themselves in the unfamiliar position of being favourites to scoop the urn.
Having triumphed in each of the last two series, England are paying $1.40 to win at the TAB, while Australia are $4.50 outsiders.
But that doesn't mean it's a done deal, and many don't agree. Here are some of the top predictions from notable cricket enthusiasts from around the world.
Ricky Ponting - Australia 'will' win
Glenn McGrath - Australia 'can' win
Ian Botham - England 'will' win 10-0.
Geoffrey Boycott - England 'could' be in for almighty shock.
Michael Vaughn - Talk of a 5-0 whitewash is nonsense, England 'will' win 3-1.
David Saker - We 'will' win comfortably.
Graeme Smith - England 'will' win.