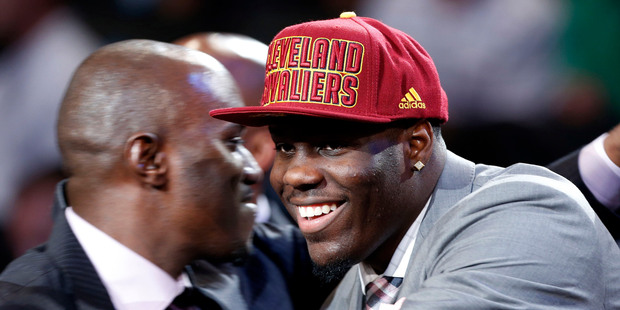 The NBA draft is off to a shocking start.
The Cleveland Cavaliers picked forward Anthony Bennett at number one over the much-hyped Kentucky centre Nerlens Noel.
Shooting guard Victor Oladipo was selected number two overall by the Orlando Magic.
Noel, who was seen as a virtual lock to go number one, dropped to the New Orleans Hornets at number six.
He was immediately traded to the Philadelphia 76ers for star point guard Jrue Holiday and a 2014 first round pick.
The surprising start could affect the prospects of Kiwi star Steven Adams, who was expected to go to the Philadelphia 76ers at 11 or the Oklahoma City Thunder at 12.
He may be bumped further down the draft order as teams seeking a centre find more talent available than expected.
- nzherald.co.nz