Spain have no answer to NZ striker's full-length dive and stab into net for tilt at final.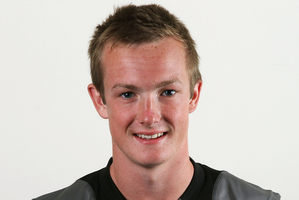 New Zealand are through to the last four at the World League men's hockey semifinal tournament in Rotterdam after a 1-0 win over Spain.
The key moment came midway through the first half, from a brave, full-length dive and stab into the Spanish net from close range by striker Hugo Inglis. The Black Sticks produced a stout-hearted display during which they came second in most areas of the statistics sheet, except the only one that really counted.
"It was an enormous team effort," coach Colin Batch said. "All the players performed well and did an exceptional job towards the end."
The Black Sticks will now play Belgium early tomorrow morning for a place in the final.
The win for the world's sixth-ranked team over the seventh also kept New Zealand unbeaten in Rotterdam, and came off back-to-back defeats to Spain in warmup games.
Spain had eight shots on goal to three by the Black Sticks, had 26 circle penetrations to 17 and 66 per cent of possession to 34 per cent in the opposition half.
"It was an advantage to get a goal early," Batch said.
The result puts New Zealand into the finals in Delhi next year and one win away from securing a spot at next June's World Cup in The Hague, with the top three finishers guaranteed a place in that tournament.
Ninth-ranked Belgium beat Ireland 6-3 to take their place in the semifinals, while world No2 Australia, with a 5-1 win over India, will play either hosts the Netherlands or outsiders France in the other semi.