Off-duty police officer claims he was grabbed by throat while officiating schoolboy game.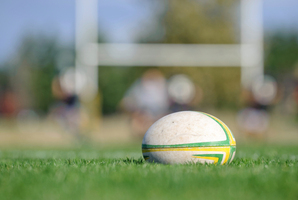 A church minister has been cleared of assaulting an off-duty police officer who was refereeing his son's under-10 rugby game in a disagreement over a try.
Falefiaoali'i Fa'alolo, 50, appeared for a defended hearing in Manukau District Court after allegedly grabbing Benton Ostler by the throat on May 19 last year.
Mr Ostler was in the final minutes of refereeing a game that involved both their sons in opposing under-10 teams in a Papatoetoe Rugby Club match at Kingswood Rd Reserve when the incident unfolded.
The coach of the other team had refereed the first half of the game and Mr Ostler took over in the second half, the court was told.
In the last minutes of the game, when Mr Ostler awarded a try to his son's team, Mr Fa'alolo walked on to the field and grabbed him by the neck, Mr Ostler told the court.
"The first point of contact I felt was to my throat area followed by a grabbing on the front of my jacket," he said.
Mr Ostler said he pushed Mr Fa'alolo away before being grabbed again. Mr Fa'alolo also raised an umbrella at him, "making me believe he was going to strike me with it", said Mr Ostler.
"I said f*** off ... I was angry and upset. I've been part of that club for close to 30 years, coaching, refereeing and playing and I've never experienced behaviour like that," he said.
Mr Fa'alolo told the court he was "not at all" happy with the standard of refereeing and went on the field to encourage his son's team.
He said he told Mr Ostler "Why don't you referee the game properly", when Mr Ostler grabbed him first. Mr Fa'alolo denied raising his umbrella and swearing at Mr Ostler.
The scuffle was seen by about 40 people, including several children who were scared and crying, witness Kimiora Fehoko told the court.
During a police interview on the day of the altercation and in court Mr Fa'alolo apologised and said he regretted what happened.
"It was the referee making a wrong call - it made me angry. I know what I have done is not the right thing."
The court heard that during a meeting with rugby club management two days later, Mr Fa'alolo was suspended, preventing him from watching his son's games.
Judge Brian Callaghan found the assault charge was not proven beyond reasonable doubt and there were inconsistencies in the evidence.
"To be honest, - a year later and having listened to all the witnesses and evidence - I cannot be sure as to which version is correct."
Soccer in spotlight
This weekend, as part of their campaign for better behaviour at New Zealand sports events, the Herald on Sunday will look at what is happening in soccer, including an interview with former All Whites assistant coach Kevin Fallon.
- APNZ