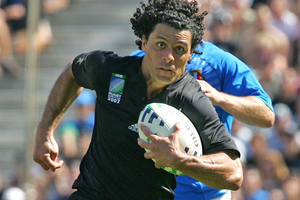 Doug Howlett's professional rugby career has come to an end.
The former All Black has announced his retirement, conceding defeat to a shoulder injury suffered while playing for Irish club Munster earlier this year.
Surgery has failed to rectify the problem and he has decided to call it quits.
Howlett is the All Blacks record try scorer, dotting down 49 times in 62 tests between 2000 and 2007.
He will continue to live in Cork for the immediate future.