Specialist lawyer says sports must stop burying heads in sand over illegal betting threat.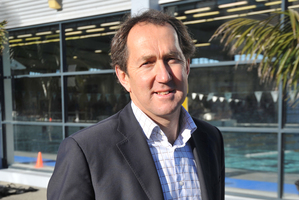 New Zealand sport is more vulnerable to match-fixing and corruption than we realise, according to a leading voice on integrity issues.
In the wake of the recent Australian Crime Commission report which blew the lid off drug use and match-fixing across the Tasman, the country's sporting leaders gathered in Auckland yesterday to discuss integrity issues as part of the New Zealand Olympic Committee's general assembly. One of the key concerns raised by the panel centred on the pervasive influence of match-fixing in world sport.
Illegal betting is big business.
With US$500 billion ($597 billion) estimated to be wagered on sport on illegal books around the world, lining the pockets of criminal organisations, the International Olympic Committee has identified match-fixing as up there alongside doping as one of the key threats facing world sport.
But there seems to be the perception that such activity is not occurring in this part of the world, as the New Zealand and Australian leagues operate in markets too small to concern the bookies.
Stephen Cottrell, a sports lawyer who is on the board of Drug Free Sport NZ and also advises sports on legal, commercial and integrity matters, says New Zealand sports bodies cannot afford to take this head-in-the-sand approach. He believes Australasian competitions are more at risk because they fit many of the criteria that book-makers are looking for. These include:
•Leagues where the participants are underpaid compared with their global peers.
•Reputation for honesty means they are not as heavily scrutinised by authorities.
•Are in good time zones for Asian markets.
"You would be naive to think it's happening in Europe, it's happening in Asia, but it's not going to happen here when, in reality, the conditions are ripe for fixing matches," said Cottrell.
What many failed to understand was that match-fixing was not just about influencing the outcome of a game. He said illegal bookies were looking for athletes to provide information to sway odds in their favour.
The many different betting options had also given rise to spot-fixing.
"The money is huge and where the real risks are is when an individual athlete can influence a specific outcome, and we've seen that with spot bets or exotic bets and we've seen that in cricket."
Cottrell warned that New Zealand sports bodies needed to be more proactive to guard against match-fixing. If sports organisations waited until an issue arose, it was already too late. "There needs to be people in organisations charged with thinking about these issues."
Sport New Zealand chief executive Peter Miskimmin is encouraging national sports organisations to show more leadership in this area.
He said all sports should be looking at their constitutions and ensuring they had appropriate policies on detection and penalties. But as with doping, the best tool for safeguarding sports was athlete education.
With New Zealand to host two major sporting events in the next two years - the Fifa under-20 World Cup and Cricket World Cup - Miskimmin said it was important the country got on top of match-fixing and understood the extent of the problem.