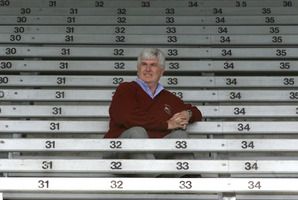 Former New Zealand cricketer John Parker has apologised to Black Caps coach Mike Hesson for comments made in his paper about the sacking of Ross Taylor.
A statement said the document left open inferences that Hesson was dishonest and acted in a manipulative way in his actions as head coach.
Parker said he never meant to discredit Hesson and the inferences were not intended. It is understood a statement will be released which says Parker was not aware of any facts from which those inferences could be drawn.
Parker said he sincerely regrets any harm to Hesson's reputation.
It follows a similar apology to captain Brendon McCullum earlier this week after the skipper started legal proceedings.
Hesson sought legal advice but hadn't begun action, however Parker's apology has put an end to the matter.