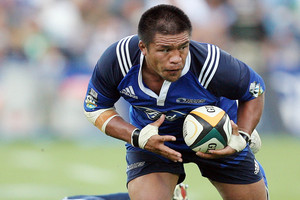 Live games too stressful for Mealamu
Even after 13 seasons, Keven Mealamu struggles to watch Super 15 games live.
So on his sabbatical, the veteran hooker has been able to take in Blues matches in the comfort of his home.
"If I am in the reserves or watch games from the grandstand I feel so strung out at the end of them," he said.
"I sit there and just feel like playing so I have been able to sit at home and rewind the action in peace. I text Ali before and after matches but I'm best looking at home."
The Blues have a bye after playing the Bulls tomorrow and Mealamu is due to report in for official duty on Monday week, two days before his 34th birthday.
The former captain has been in to talk to the fitness staff and coach John Kirwan and while he has missed the action, he feels much better for the elongated time out.
"Last year just seemed like the season from hell with my calf problems," he said.
Mealamu has researched his injury issues and got some strong results from a mix of acupuncture, rest and strengthening work.
He has done more running on grass rather than the roads and his fitness results have been encouraging.
"Nothing will beat getting back into it though and getting that feel for rugby once more.
"I can feel such a strong energy around the Blues. As JK has stressed, it is nice to get off to a great start but it is a long season."