Sonny Bill Williams' manager, Khoder Nasser, is a flamboyant yet mysterious figure, who inspires both admiration and loathing among sports fans. Herald reporter Steve Deane reveals how the hype disguises a calculated strategy to get the best results for his clients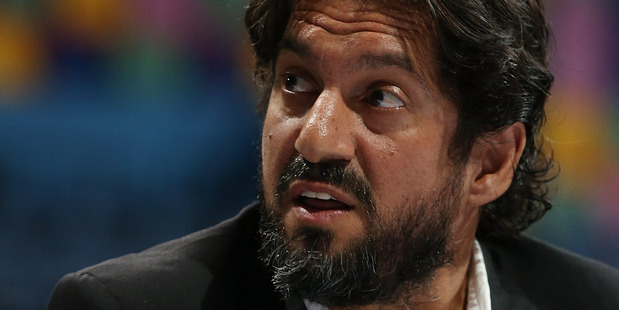 There's a reason we've seen and heard so much of Khoder Nasser recently.
The much-maligned manager of sporting heavyweights Sonny Bill Williams, Quade Cooper and (until recently) Anthony Mundine is doing what he always does - getting the best result for his clients.
In this case, that means the normally reclusive Nasser stepping out front and centre to draw the flak over the fiasco that was the boxing match between prize charge Williams and ageing South African journeyman Frans Botha.
As Nasser has waged his publicity war over claims of fight fixing - how many rounds it went, and the outcome - dubious drug testing and even more dubious title legitimacy, Williams has quietly shifted into his new life as a Sydney Roosters league player.
Brand SBW has taken a few hits, but Nasser is deflecting most of the blows.
"His No 1 priority is his client and getting the best deal for the person he represents," Mundine told the Sydney Morning Herald in 2010.
"He doesn't care if he pisses people off. In fact, I think he loves it."
Nasser subjected himself to interviews for that profile, something he rarely does unless there is an upside for his clients.
He was talking again ahead of the Botha fight, knowing full well the publicity would translate to a few more pay-per-view sales. The result was another flattering profile in another Sonny Bill-friendly publication.
Nasser's rise from relative obscurity to high-profile agent is a bizarre tale in itself. A second-generation Australian of Lebanese descent, he graduated from Wollongong University with a bachelor of arts, majoring in economics and politics, but dropped out of a teaching master's degree at Sydney University.
Managing athletes was an occupation he appears to have simply happened upon. He met Mundine at the Sydney Cricket Ground in the 1990s and they clicked instantly, with Mundine hiring him as his manager despite Nasser's work experience being limited to a pharmacy and a cafe.
His style is unique, with many deals negotiated on a handshake.
For a man who generates a lot of negative energy, Nasser has a knack for generating positive publicity. SBW news breaks are valuable commodities for journalists, and Nasser extracts a high price for doling them out. Cross him - the merest hint of negativity can qualify - and the tap is soon turned off.
As one insider who has dealt often with Nasser in recent years (and for obvious reasons did not want to be named) said: "The biggest thing for him is respect.
"If he believes he or one of his clients is being disrespected or taken for granted, he will launch into a furious, usually foul-mouthed, rant. He will also be placated quite quickly, which suggests there is a calculating brain behind the apparent losing of control.
"I believe it's a tactic - if he's seen as volatile it often gives him the upper hand in negotiations, which is where he is at his best."
In chaotic scenes after the fight last Friday, Nasser marched down the corridor to Botha's dressing room, WBA International belt (possibly) over his left shoulder, and confronted the South African's camp. In an angry, borderline-hysterical slanging match, Nasser accused Botha of fighting dirty, while refusing to accept the fight was scheduled for 12 rounds.
Audio reveals Nasser screaming "Who's got the belt, mate?" before stalking off.
Nasser kept most of the media waiting for more than an hour before they were admitted to Williams' dressing room for an interview, with only a selected few granted entry to the inner sanctum.
The rest were granted a total of 3 minutes before Nasser called time, saying, "Come on guys, it's hot in here, the lights are on. Sonny, you've had enough."
In the build-up, however, when the media were necessary to promote the fight, Nasser was friendly and accommodating, going to great lengths to provide one-on-one interviews with Williams and even seeking out journalists to provide them with their media accreditation.
Nasser's ability to manipulate extends well beyond media relations. In negotiations with sports powerbrokers he tends to get exactly what he wants for his clients. On the few occasions he doesn't, the firebrand Nasser that stalked the corridors of the Brisbane Entertainment Centre - and who has remained on the warpath since - is quick to appear.
Williams' loyalty is Nasser's trump card. If he needs to, he can pull his client's extremely valuable services at any time.
No detail is too small for Nasser to become involved on his client's behalf. On one occasion when Williams was denied extra tickets for his friends for a Crusaders match in Nelson, Nasser stepped in by putting his star off limits for media interviews until the tickets materialised.
Considering Williams' multi-code sporting and commercial successes since controversially walking out on the Bulldogs in 2008, it's hard to quibble with Nasser's management techniques. Or at least it was. A failed boxing promotion in the United States prompted his split with Mundine, while the Williams-Botha fight has morphed from a curiosity into an ongoing public relations disaster.
While Nasser was quick to move the narrative on from the mystery of just 10 of the advertised 12 rounds taking place to Botha failing a pre-fight drug test, the questions over what really happened that night remain largely unanswered.
It seems more than a touch curious that, while a Sydney newspaper was able to access a copy of Botha's pathology test within a matter of hours, copies of the fight contracts that would surely specify the length of the contest have not materialised.
Nasser's stance that the fight was always intended to be 10 rounds is at odds with what broadcasters, gambling agencies, promotional material, ringside officials and even the fighters themselves appeared to believe.
"It's hard to imagine any promoter actually going through with it, but if you wanted a fight stopped early you could most certainly do it," a local promoter who preferred not to be named said.
"In boxing, the promoter of record is in control of everything. The promoter usually pays for the judges, the referees, the ring announcer, pretty much everybody. That's a pretty powerful position."
On the night of the fight, Botha alleged match fixing, and has subsequently accused Nasser of attempting to pay him to take a dive. While many would be on the phone to their lawyer, Nasser has laughed off the claims as ridiculous, suggesting they are negotiating ploys ahead of a rematch - something he appears to enthusiastically embrace.
There's good reason for that. The Williams v Botha fight sold around 10,000 pay-per-views in Australia and close to double that figure in New Zealand. Nasser and Williams' take of the New Zealand revenue alone would be around $400,000.
The circus may be winding down for now, but it will be back in town soon enough. We haven't seen the last of ringmaster Nasser.