Coach Elliott waiting for action before judging his untried Warriors lineup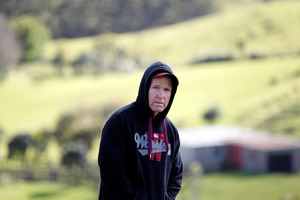 Don't try telling Matthew Elliott he's in charge of a Warriors team stacked with talent. Don't even try to ask him if he's hoping to utilise the obvious talent in his back-up halfback.
"We don't use the T word here any more," Elliott said after unveiling a first trial team light on top grade experience but stacked with ... ability.
"Every player in the NRL is talented. These guys have heard too much of that. Talent gets you to the NRL, that's all it does. It will get you here but it ain't gonna win you games. I see your lips moving but I didn't hear what came out."
Elliott talks a very good game. Whatever happens with the Warriors this season, reporters won't be short of pithy lines.
Here's Elliott on a new game plan the players have helped create. "It's all different when you get out on the field. The best-laid plans go out the back door as soon as you get a punch in the face. We've got a fight plan, but we'll see how that fight plan goes when we get punched in the face."
The unknown is still a bit of a theme for the new coach. The names of his players don't yet roll freely off the tongue - "hell, I'm still struggling to get my street name right" - and his view of many of them is limited to what he has seen in the training.
The three-match trial period that begins against the Gold Coast today at Burleigh Heads would be crucial in determining the make-up of his line-up for the season-opener against Parramatta in Sydney on March 9, Elliott said.
"I've really got no idea what our starting team will be round one. None. I'm starting to rank some players based on their training performances but I made the mistake many years ago when I first started doing this job of falling in love with players pre-season.
"Some players are terrible trainers, their best terrain is when they cross the white stripe for real. So we've got to find out about that.
"I know how they compare and I know how they conduct themselves as people - the next bit I find out about [today]. You've heard people say 'reputations don't count for anything'. Well, I am going to live by that creed."
While he insisted he wouldn't hesitate to ring the changes mid-season if the squad's younger players were struggling to maintain form, Elliott knows consistency of selection will be the key to success.
"If a young player has put a couple of good games in but if he is just starting to teeter I will make a change.
"But what I do know is that if we use under 28 players we will make the top four. That has been my experience. If you have an injury-free run and you are not making too many changes it means your form line is pretty strong."