Even codes that lost some funding from High Performance kitty didn't come out looking shorn.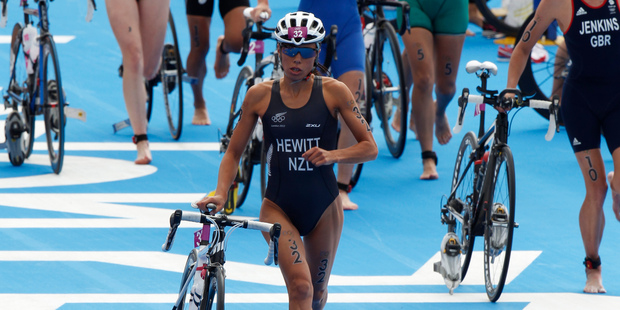 Whenever money is being shelled out, expect tears and hard-luck stories.
But in the case of yesterday's High Performance Sport New Zealand disbursements, you won't hear any grumbles from those who have received a slice of the action. That will be restricted to those whose applications were rejected.
The successful sports getting funding will have discovered they haven't got everything on their wish list. The $62 million pie can't cover everything.
Even those who have taken a hit - triathlon and swimming come to mind among the targeted six sports under the previous arrangement - haven't come out of it too roughed up. There are no No 1 haircuts on view.
Before yesterday's announcement, HPSNZ chief executive Alex Baumann pointed out that some proposals brought before the assessment panel had "a few gaps". Many of those you'll find in the "did not meet the criteria" list issued yesterday.
Swimming has had a difficult year and has lost financial ground, but it could have been worse. Even new chairman Brent Layton admitted the judgment of HPSNZ had been fair. They've been given funding for next year with a codicil of "let's talk after that".
Triathlon is down a projected $500,000 on the last four-year cycle - listed funding across the board includes both actual and indicative support through to 2016.
There are now 12 sports with targeted funding and in total 27 sports have received financial assistance, either through campaign investment - just what it sounds, monies for a specific exercise which replaces the old contestable funding scheme - or a full overall package.
One point yesterday's allocation made clear: perform at the elite level and you'll get backing. Rowing understandably remains the big daddy for HPSNZ. Three Olympic golds and two bronze medals entitled Rowing New Zealand to roar for more, and they've been rewarded.
It will receive $4.6 million in each of the next four years. Fair enough too, given its pre-eminence among the country's Olympic sports.
However, the four sports with the widest smiles last night were probably equestrian, rugby sevens, hockey and canoeing, with yachting not far behind.
The men's Black Sticks have paid for a poor London campaign, but still get support in their efforts to qualify for the 2014 World Cup, while the women are cashing in. Fourth at the Olympics was a so-near outcome, but HPSNZ have seen a spark in terms of Rio in 2016.
By then, the men's sevens team may have usurped Val Adams as the country's shortest-odds favourites for gold before an Olympics, while Lisa Carrington's spectacular London gold, plus a belief canoeing can make real strides, has helped it's case.
All this is no consolation to sports like basketball, whose national association chief executive, Iain Potter, said yesterday's announcement "made things a whole lot harder" in terms of next year's objective of the Tall Blacks winning the Oceania spot for the 2014 World Cup.
Potter gave a dose of realism that those who missed out should recognise: "The cold hard fact is that HPSNZ funding rewards past results and we fell short of our target this year".
There's nothing touchy-feely about Government funding for sport. It's a hard business. Targeted sport is here to stay. It's about recognising the best chances of top international success and backing them.
Too tough? Tough. Campaign investment offers a chance for those with no hope of being in the targeted elite. The key now is for sports to justify their quota. If they don't the pencilled in, rather than inked, figures for the three years after 2013 might get an unwanted adjustment.