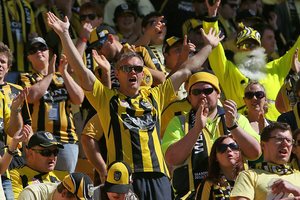 No luck with Manchester United, but there's a desire to bring another English Premier League club to the capital.
An A-League All Stars lineup will face the Red Devils in Sydney next July, however Wellington Phoenix boss David Dome says they also mounted an unsuccessful bid to bring them to the capital.
Dome says he hasn't given up hope on another top English club playing here.
"We're dead keen to have a high profile, especially English Premier League, team come down here and it's certainly stuff that we're working on and hopefully we'll be able to get something like that to New Zealand. Obviously Manchester United won't be possible but maybe another EPL club will come here.''
David Dome says while voting details to pick the All Stars haven't been released, he's adamant there will be a player from every team.
"I asked exactly the same question so I think they're working through the details at the moment, but certainly when I said the same thing, I said are all clubs going to be fairly represented, and they said yep there'll certainly be a representative from each club.''