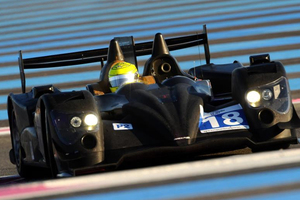 New Zealand racing car driver Brendon Hartley believes he is much better equipped to race for his new Mercedes team than he was when he first raced with Red Bull.
The 22 year-old was dropped by the energy drinks company two years ago after failing to deliver strong results in Formula Renault 3.5
But the Palmerston North driver continued racing in single seaters and sports cars and was signed up by Mercedes as a simulator development officer.
And today he could race for Mercedes at the Magny-Cours young driver test - if the Brackley based outfit is able to complete all the work it needs to with regular driver Sam Bird.
Having impressed the team, he is on the verge of getting back behind the wheel on an F1 car and told www.autosport.com that he is fully fired up for the opportunity.
"It's a great chance for me to prove myself and work alongside the race team but ultimately I am there to help develop the race car, and to correlate and validate the simulator," he said.
"Two years ago it was difficult to believe I would have another chance to drive for a top Formula 1 team, [but] I have worked hard behind the scenes with Mercedes and have stayed motivated and focused.
"I feel much more prepared in comparison to my first Formula 1 test in 2008 when I was just 18 and fresh out of Formula 3.
"Since then I have learnt a lot about both myself and the business of racing, and I will do my best to make the most of this opportunity."
- nzherald.co.nz