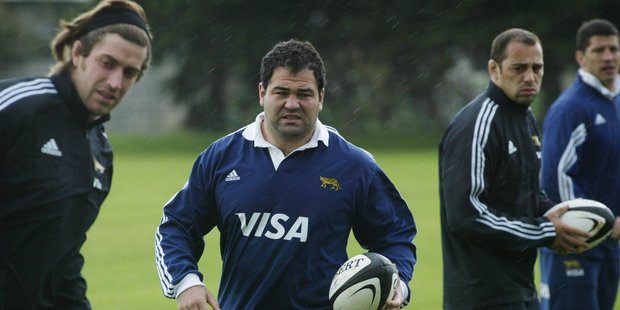 Patience and realism are the qualities that need to be to the fore as far as the Pumas' entry to the Rugby Championship is concerned.
Southern Hemisphere audiences are notoriously difficult to please when it comes to rugby - expectations are high and those who don't meet them are quickly judged. That's partly why there has never been widespread respect for the Six Nations - it's never really convinced as consistently intense rugby and here, the patience to persevere with mediocrity just isn't there.
But the rugby public will need to be patient with the Pumas as they face the most daunting task trying to integrate into a tournament that contains the world's top three sides. The Wallabies might be going through a poor stretch but they are still a tough side to beat.
There is no easy game and imagine if France or England had to enter the competition. Put the travel issues to one side and it would still be questionable whether either of those two countries would win more than one game.
Ireland and Wales couldn't expect to do much better, so the fact Argentina have already managed a draw is a significant achievement. They are ahead of realistic expectations already and must be a decent chance for a home win against the Wallabies.
But a return of one win and a draw in a rookie season won't convince the masses of their worthiness to be included.
But it should, especially when historical context is applied. France entered what was the Four Nations (it became Five) in 1910 and won one game in 1911. They didn't win another Five Nations encounter until they beat Ireland in 1920 and it took until 1961 before they won their first title outright.
We think now of the French as a long-time giant of the game but really their history between 1910 and 1960 was, at best, moderate.
They won only 48 per cent of their games in that period and really, the coming of France was in the 1970s and 1980s.
Italy have found their integration into the Six Nations just as painful. Since their debut in 2000 - they won their opening game in Rome against Scotland - they have posted only nine wins and a draw from 65 encounters. They are yet to beat England or Ireland and six of their wins have come against Scotland. Only once have they won two games in a season.
The Six Nations is a grand old tournament, tough and challenging, but the Rugby Championship is surely more demanding. The travel burden is greater and it is relentless facing the teams ranked one, two and three in the world where in the Six Nations the rankings range from four to 11.
It has to also be remembered that Italy, for three years before their entry, were an unofficial part of the Five Nations, playing the nation with the bye.
Argentina, however, have no experience of tournament play outside of World Cups. Thrown in a shark-infested deep end, they need empathy and support to survive.