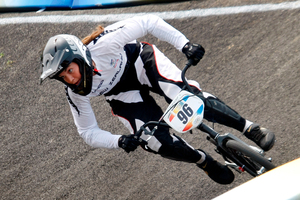 New Zealand is to collect its largest ever Olympic medal haul in London, according to Sports Illustrated magazine.
The US sports bible has published its pre-Games predictions, and is tipping Kiwi athletes to bring home a record 16 medals, including five golds.
Shotput star Valerie Adams, BMX rider Sarah Walker and rowing crews Hamish Bond and Eric Murray, Peter Taylor and Storm Uru, and Joseph Sullivan and Nathan Cohen are tipped to win their events.
New Zealand's best ever medal haul is the 13 won at the Seoul Olympics in 1988. The most gold New Zealand has brought home is eight, at the Los Angeles Games in 1984.
Sports Illustrated is picking the US to top the medal table, with 99 medals (42 gold), followed by China with 97 medals (42 gold), Russia with 79 medals (28 gold), hosts Great Britain with 65 (23 gold) and Australia with 40 medals (16 gold).
The Associated Press is also picking a good medal haul for New Zealand, with 14 medals predicted, four of which gold.
- AP