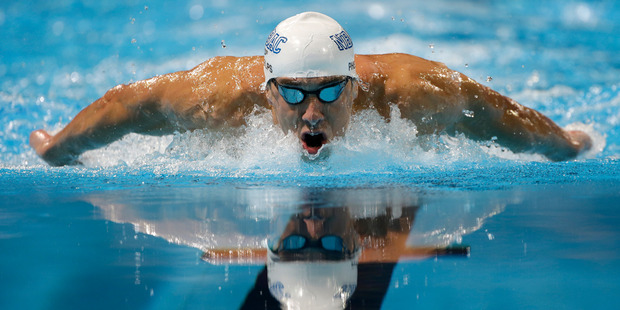 They may sport one of the silliest uniforms at the opening ceremony with their Ralph Lauren berets - perhaps they were made when Paris was favourite to host the 2012 Games - but there is unlikely to be any laughing from the rest of the world once the US team gets into action.
China forced them off the top of the medal table in Beijing for the first time since 1992, but they will almost certainly regain it in London. The United States' record in recent Games has been astonishingly consistent. Apart from a spike offered by hosting the Atlanta Games in 1996, they have won 36 or 37 gold medals at each of the past six Games.
Carl Lewis describes England as a home from home for the team, so expect to see big numbers.
The bulk of America's gold rush will come in the Aquatics Centre.
The swimmers have provided on average a third of the total number of golds over recent Games - the phenomenon that is Michael Phelps collected a quarter all on his own in Beijing.
It will be Phelps again who leads the US challenge, although he will not be taking another eight back to Baltimore.
The 27-year-old will compete in seven events and in a number of those he will have to see off the formidable challenge of Ryan Lochte, his teammate who is vying for the title of most decorated swimmer of 2012.
In terms of quantity of medals won, they will face fierce competition from Missy Franklin, the 17-year-old with size 13 feet, who is going for seven golds.
No woman has ever competed in so many events at a single Games before - she will be one of the stars of London 2012.
Elsewhere, the two basketball teams would be a laughing stock back home if they did not claim gold. Beach volleyball, volleyball and the women's football are likely gold providers.
But the team chosen for the cover of the Olympic issue of Sports Illustrated are the women gymnasts. They are led by 17-year-old world champion Jordyn Wieber, about whom comparisons are being drawn with Nadia Comaneci.
Like Franklin, the US team's other wunderkind will head back to school after the Games, and will probably have an Olympic gold or two to take in.
Independent